Uptime.com Blog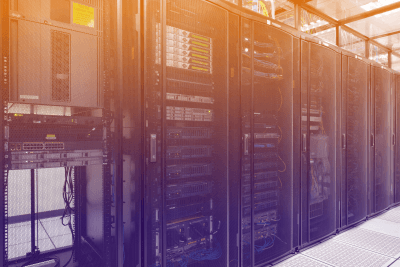 A Guide to Server Monitoring Jargon and Terminology
Customer server resources that are monitored include CPU usage, memory consumption, I/O, network, and disk usage. Data created during monitoring operations can clarify or explain resource usage to support capacity planning and assess and improve the end-user experience.
Server monitoring includes the activities listed below:
Flexible alert escalation schedules listing notification contacts;
Alerts with details about detected server problems;
Detection and resolution of server and network problems and bottlenecks; and
Comprehensive uptime reports.
Server Monitoring Terminology
Alert—A warning that a threshold has been reached, something has changed, or a failure has occurred. Alerts are created and managed by monitoring tools and services.
Event—A change of state that has significance for the management of a configuration item or IT service. If an event occurs, event data is stored in the server monitoring database where it can be reviewed and analyzed.
Event management—The entry point and method for comparing actual performance and behavior against performance standards and service level agreements. In addition, event management provides:
The ability to detect, interpret, and initiate appropriate action for events;
A basis for operational monitoring and control; and
Data captured depending on the operations being monitored.
Health—A set of related measurements defining the state of a variable being monitored, such as server software/hardware components that include temperature, fan speed, power supply, CPU, memory, disk space.
Threshold—The value of a metric that should cause an alert to be generated. The response might be an alert, a notification, or the running of a script. Examples include an application incident that is not resolved within four hours, or more than five soft disk errors occurring in an hour.
Notifications—The methods for informing customers or administrators that an event or response has occurred. Notification presentations can include:
Alerts in an application;
Email messages;
Instant Messenger messages;
Pager text messages; and
Taskbar popups.
Server and Process Monitoring
The server CPU, memory, and instances of each process can be monitored and alerts can issued when a process stops running or uses too much CPU or memory. Process monitoring can diagnose which server process has the highest utilization and determine which process consumes the most memory on the server.
Uptime and performance statistics of potential web server issues that could adversely affect operations or security might include:
Performance and user experience related to web pages;
End-user connections to the server;
Measurements of load, traffic, and utilization; and
Log of HTTP and HTTPS sessions and transactions.
Focusing on server performance in your network? Check out https://uptime.com/ for easy-to-use, comprehensive server and system monitoring solutions.
Minute-by-minute Uptime checks.
Start your 14-day free trial with no credit card required at Uptime.com.