Uptime.com Blog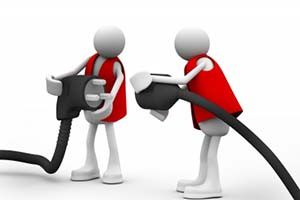 The #1 Reason Websites Go Down
Thinking Globally
That's one of the reasons it's important to test your website's uptime from different parts of the world. By sending traffic from 30 different countries, Uptime.com is able to check your website's performance, not just from Europe or Asia, but other parts of the world as well.
It's sometimes easy to forget that internet traffic is actually that – traffic. Data is sent through different network hubs throughout the world, so accessing a site hosted in Australia really does take longer than one in the United States, although that difference is hundredths of a second.
Effects on Your Business
A break in that connection, though, can have lasting effects for your business. If you are a retailer that sells goods all over the world you want customers in populated countries to be able to access your site at all times. If your company only sells domestically, you may want to view international web traffic to see if other markets exist.
While it may seem strange to test a website from places all over the world, it actually makes perfect sense. For businesses that rely strongly on their web presence, it's important that your website functions at all times and in all locations. So the next time someone asks you "is the site down for you too," you can hopefully answer a firm "no" and know that's the case for everyone around the world.
Minute-by-minute Uptime checks.
Start your 14-day free trial with no credit card required at Uptime.com.