Uptime.com Blog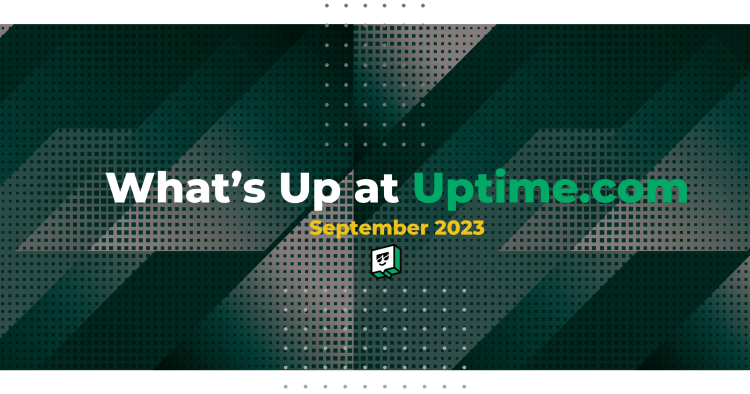 September Newsletter
IN THIS ISSUE
---
Time-Based One-Time Password & Multi-Factor Authentication 🔏
We're thrilled to announce that Uptime.com has introduced a major enhancement to our Synthetic Transaction Monitor that now supports:
TOTP (Time-Based One-Time Password)
MFA (Multi-Factor Authentication)
Now you can monitor your most advanced applications and sites via both our public probe servers and private behind the firewall probe servers sites and services! Your data and sites require the best protection but you still need to be able to monitor their availability and functionality, and that's exactly what we're providing today.
Together, we can ensure your online experience is safe and secure and enable monitoring without compromise! Learn more about how to set up TOTP and MFA for your account.
---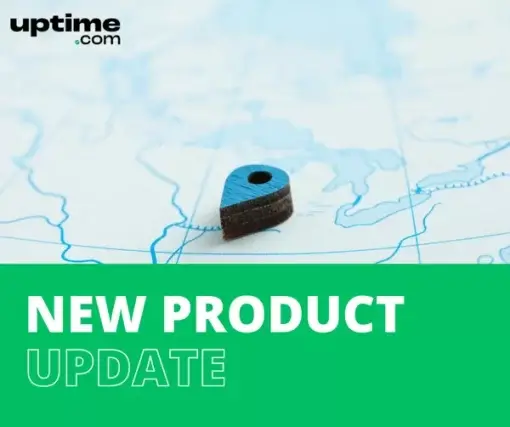 New Monitoring Locations Across Europe 🌍
As we continue to improve our product, we're getting even better at launching new monitoring points of presence in the following locations:
Munich, Berlin, Manchester, Portsmouth, Edinburgh and Wolverhampton!
With these new locations, we're able to provide even more comprehensive coverage to our worldwide customers, improving visibility and ensuring your website and services are available for customers around the world!
Please Note: Make sure that you review our list of Probe Servers for exact IP addresses for whitelisting.
Your Convenience Is Our Priority 📱
In order to maximize convenience for our customers, we have been providing updates on the Uptime.com mobile apps, so don't forget to download our mobile app on iOS and Android to get instant push notifications and alerts.
---
Page Speed Monitoring
The Page Speed Monitoring tool will elevate your website's performance to attract and keep visitors, inspiring them to consider a call to action.
We've implemented Page Speed Monitoring: a solution that offers in-depth reports, invaluable insights, and tailored recommendations for optimizing site speed.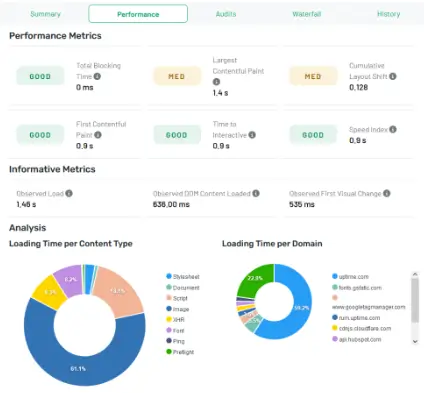 Learn how the latest Page Speed Monitoring tool at Uptime.com can boost your website performance and keep visitors engaged with your content.
---
Minute-by-minute Uptime checks.
Start your 14-day free trial with no credit card required at Uptime.com.