Uptime.com Blog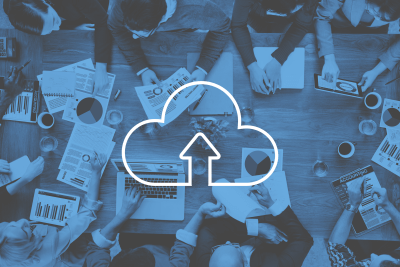 How Does Hybrid Cloud Integration Work?
Thinking about implementing cloud technology? Hybrid cloud deployment will most likely be a way station on the journey—surveys and predictions on cloud adoption strategies indicate that at least three-quarters of companies plan to adopt a hybrid model as part of their strategy for leveraging cloud-computing technology.
Hybrid cloud-computing environments utilize a mix of in-house capabilities and external providers, an approach that drives scalability, flexibility, and fewer technology risks. Forceful and multifaceted integration planning will become crucial as organizations explore cloud solutions and transition toward hybrid models.
Phased hybrid cloud transition plans are necessary to orchestrate the connections and interactions among applications spread across diverse platform models. Planning should take into account existing (and possibly inadequately integrated), on-premises or cloud legacy applications as well as new requirements, and aim for integration of applications and data at the service rather than infrastructure or application level.
Avoid Cloud Silos
Business unit projects that are not integrated and do not feature an enterprise perspective will lead to the proliferation of information silos. Uncontrolled and isolated business unit technology solutions—including new cloud deployments—may have been delivered to cope with high-priority business needs. During a transition toward a hybrid cloud model is the perfect time to examine enterprise-level requirements and take steps to establish common architecture principles for the integrated implementation of services, applications, and infrastructure. For example, you can document decisions that establish core business applications to remain on-site for security and privacy reasons.
Let Services Drive Integration
You can use deep business knowledge and insights to define or refine business services and link them to underlying infrastructure and applications. This way, organizations can focus on implementing core competencies and benefit from the ability of cloud computing providers to ultimately provide simplified and centralized support for corporate and vendor resources. As part of an ambitious hybrid cloud deployment implementation plan, defined services can start to drive orchestration of solution elements originating from a wide variety of providers.
Don't Forget Data
Planning for hybrid cloud-model deployment must include data quality objectives and data governance to ensure reliability and sharing of data across platforms. Data integration and migration solutions are being given new life as a result of the ubiquity of cloud computing. One of these solutions includes Master Data Management (MDM), an approach for transitioning critical data to one repository—a master file—to provide a common point of reference. Although this approach might be suited to many organizations, MDM for the cloud is currently in the early stages of utilization, and progress is considered to be slow. In any event, a strategy for managing storage for both local and off-site platforms is essential.
Planning on deploying cloud solutions for critical business services? Check out uptime.com for innovative, easy-to-use monitoring and performance management solutions.
Minute-by-minute Uptime checks.
Start your 14-day free trial with no credit card required at Uptime.com.