Uptime.com Blog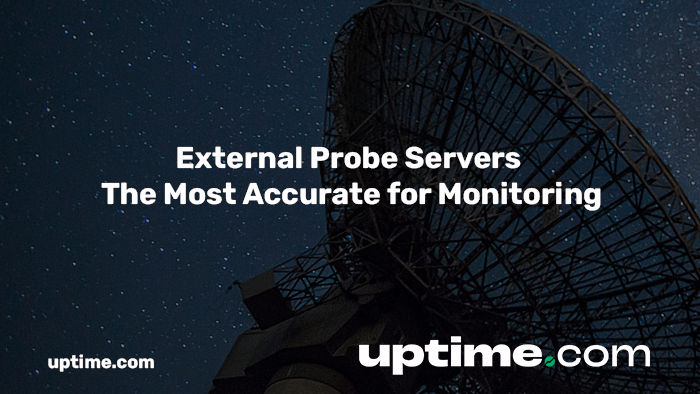 Why External Probe Servers Offer the Most Accurate Performance Monitoring
We hear a lot of questions from folks taking their first steps into website monitoring about how the service works and what we offer. One of the more frequently asked questions is why they need us at all.
After all, they have metrics from XYZ provider who can tell them if they have consumed too much bandwidth or are overloaded with traffic. Wouldn't they just know that they were up or down by watching those metrics?
The truth is that internal metrics, while they do offer some useful details related to performance and uptime, only tell half the story about your service and its accessibility. To get the full picture, you need to "leave the building" so to speak, and step outside your infrastructure.
You need confirmation from where your customers are browsing.
You need external monitoring locations that can confirm and alert you of downtime whenever it should strike. And today we'll walk through what those external locations do and why you need them if you're serious about offering a reliable service to your customers.
External Monitoring – What's the Big Deal?
Determining downtime is an easy task to get wrong. There are many factors at play, especially as you get into load balancing and content delivery that can make the site appear to be up when it's actually inaccessible.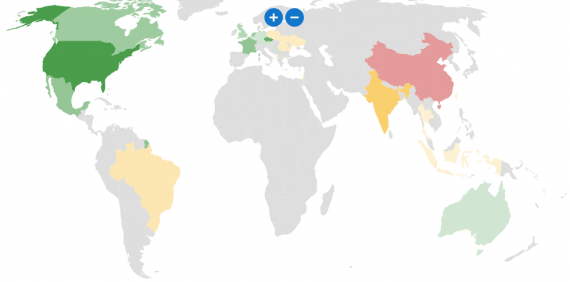 Regional outages can also disrupt service to a specific geographic location. Your office might be unaffected, but go two towns over and users can't login or make a purchase.
We mentioned that internal monitoring doesn't always tell the full story, so let's dive into what we mean by that. When we talk about internal monitoring, we're referring to services such as Azure or AWS. Monitoring resources and events can tell you a great deal about performance. It's also true that data at the hardware level is a pretty good source of detail on problems.
But there is a whole world of infrastructure that exists outside of the services you build that can affect the availability of your service. What if an overzealous road worker strikes a fiber line with a pick axe? What if Cloudflare has a regional blip?
In essence, you're working backward with a full understanding of a problem situation and no confirmation a problem has occurred.
Layers of Monitoring Can Be Healthy
As your services grow, you develop (wittingly or unwittingly) more points of failure. External monitoring gives you visibility on those points of failure to confirm downtime is real. As you monitor, you collect multiple datapoints for diagnosis. You can track, for instance, dips in performance or even specific javascript errors failing.

Layering monitoring provides assurances your own monitoring is working as well. Would you know if your internal monitoring failed? How long would it take to determine? With external monitoring, you can "keep tabs" on the systems that give you overwatch and visibility into your infrastructure.
Location Based Performance Monitoring
Your service is likely governed by a Service Level Agreement (SLA), which usually requires a neutral third party to provide measurement of uptime and possibly also performance metrics. Your customers rely on this agreement to ensure your service is accessible, and it's good for your team to have uptime and accessibility at the forefront of your work.
If you don't consider performance as you expand, your application will quickly grow unruly and demanding. We know that poor performance and uptime are linked, and we've seen that extended downtime and poor response time are also connected. If you don't know it's down but don't have the data to diagnose, you don't have the capability to respond adequately.
Monitoring continuously gives holistic reassurance the service is up from every geographic region that matters to your business.
Can't I Just DIY Monitor?
You absolutely can! If you're willing to purchase a server, manage the installation of a monitoring application, update it regularly, improve upon and adapt it to your infrastructure, create external monitoring systems to monitor its availability, and support it internally.
That's not even getting into reporting and metrics.
The point is that while attractive, this solution quickly becomes its own full-time job. In the same vein as building your own home instead of hiring a builder, you are already focusing resources on what you do best. A third party can handle those updates and expand in a manner your team cannot without significant investment.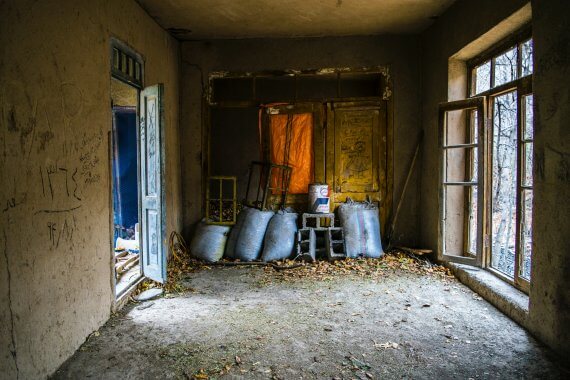 A third party can also respond to unreliable probe servers with greater agility. If a server is unreliable, good providers will make necessary changes and work for uptime.
Support also matters. If your service fails, and you are monitoring on your own, you have to troubleshoot every aspect of the diagnosis. That could involve weeding through forums and threads, sometimes years old, tracking down solutions that may or may not work.
Why Do I Need More Than One Location Monitoring?
What if you had access to a team of dedicated users that were viewing your site, its assets, and recording performance and errors encountered 24/7? That's the essence of using multiple probe servers to monitor a single URL.
Confirmation from around the globe, or even just your home region, offers the most comprehensive means of reporting if it's up or down.
Why Define an SLA in the First Place?
Your customers deserve reliable service. Full stop. We do have more reasons though.
Poor incident management is a drain on support resources. We know that support tickets related to downtime decrease when users are directed to a status page that contains accurate and up-to-date details of ongoing downtime.
Poor uptime also hurts SEO. Search engines won't serve an unreliable source to end users. You'll be pushed out by someone better focused on content delivery.
You will also find that larger client acquisitions will rely heavily on assurances of your reliability and service uptime. Some of which are legally binding.
As companies look to invest more in your services, they will expect performance and uptime to remain top notch. Circling back to trust, investing more in your service is a sign you're doing everything right. Why not take the extra effort to invest in your uptime?
Tip: The Uptime.com RUM check uses the Apdex standard to measure end user satisfaction. Combined with HTTP(S) checks for uptime, RUM can prove a valuable tool in helping to enforce your SLA requirements.
Finding a Reliable Provider
Find the check types you need most, and focus on meeting that base requirement first. Some basic checks we recommend you look for include:
SSL
DNS
WHOIS/Domain Expiry
Study the history of your provider. Examine the 30/60/90 day range of your provider's status page. If you're finding good scores, you know you're dealing with someone reliable. Your next stop should be release notes, where you'll want to note how often new features are released and whether they apply to you and your team.
Tip: Subscribe to that provider's status page so you're aware of any changes, updates, or downtime that may occur.
Finally, add some reviews and blogs to your research. While not always the most impartial of sources, they can be a good way to gather a list of features, compare costs, and hear from others about specific experiences. G2, Capterra, and blogs are all fairly reliable places to begin your search.
Final Thoughts
External monitoring is all about respecting your customer's time down to the millisecond. If you care about content delivery, if you've invested in your infrastructure, performance monitoring is a necessity. Would you deploy a system without any kind of tracking attached to see how it performs in the wild?
Why would you trust your infrastructure to chance?
Minute-by-minute Uptime checks.
Start your 14-day free trial with no credit card required at Uptime.com.
Don't forget to share this post!