Uptime.com Blog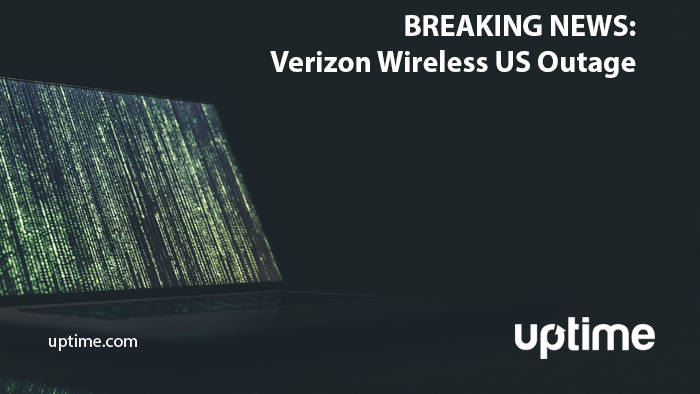 Verizon Wireless September 2018 Outage
Verizon Wireless, the US largest cell phone carrier, is having issues with voice, data and text messaging services today.
Where Are the Verizon Wireless Outages?
While most of the issues seem to be concentrated on the Southern and Eastern regions of the United States, reports are coming in from major cities coast to coast. Widespread problems are occuring in heavily populated areas of the East Coast from DC, USA to Ontario, Canada as well as large swaths of the South (Eastern Texas, Tennessee, Oklahoma and parts of Florida).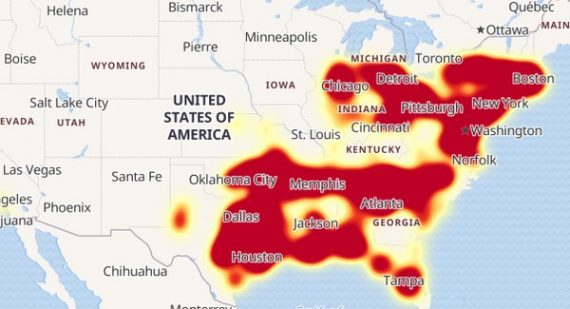 Outage maps of the entire United States show issues in major US cities including:
Los Angeles, CA
Sacramento, CA
Seattle, WA
Tampa, FL
Miami, FL
New Orleans, LA
Savannah, GA
Is the Outage Resolved?
At approximately 1PM EST, Verizon tweeted that they were aware of the problem and were working on it.
Verizon Wireless is currently experiencing an intermittent voice, text and data services interruption for customers in some markets in the south. Our engineers are aware of the issue and are working diligently to resolve it.

— Verizon Wireless CS (@VZWSupport) September 25, 2018
Many report that they cannot make calls, send texts or access the internet through mobile data services at all. Reports of cell service issues began a couple of hours before, and one angry tweet reported that chat service with Verizon support was completely unavailable as well.
Or this gem… Nowhere to click for chat at all pic.twitter.com/4JHshKNN3L

— Name cannot be blank (@the_joe_goodman) September 25, 2018
There aren't any details on what caused the outage or how long until Verizon will reach a resolution. Expect phone lines and live chat to be indundated with support requests for the time being.
Stay Tuned for More Coverage
We'll be staying on top of this outage and provide updates when they are available.
The Day After the Outage Update
Though outages seem to be less serious, there are still several problems with connectivity. We'll let you know when service is completely restored.
Other Outage Reports:
Minute-by-minute Uptime checks.
Start your 14-day free trial with no credit card required at Uptime.com.
Don't forget to share this post!