Uptime.com Blog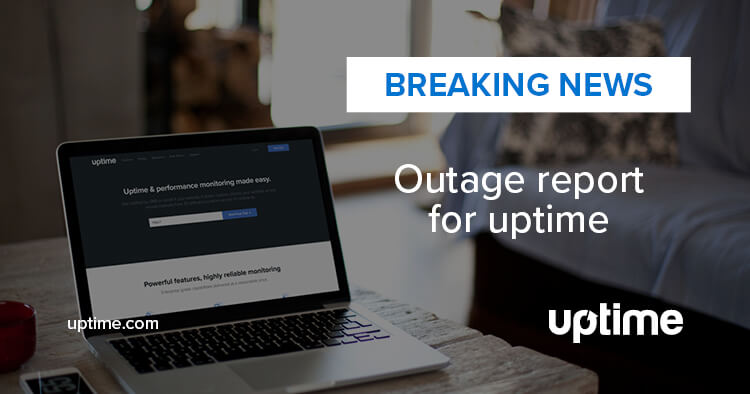 November 2018 Outage Report by Uptime.com
Though website traffic surged on the busiest shopping days of the year, most retailer websites withstood the surge of visitors and sales broke records as expected.
Two major brands suffered multiple outages.
Here's the rundown:
A Troubling Month for Facebook
While most social media sites functioned as normal in November, apps owned by Facebook experienced multiple problems.
Problems began on November 8 when Instagram went down. Problems persisted into the next day, with users reporting issues with the news feed and website.
Just when things seemed to be resolved, on November 12 Facebook experienced a major outage. Users trying to login to the site received a message to check the Help Center for problems, but clicking on the link only led to the same message.
A little over a week later, an outage hit Facebook, Messenger, Instagram, and Whatsapp. The November 20 outage affected all Facebook-owned apps and was later attributed to a server configuration error.
The month ended with one more outage for Facebook, with Facebook Messenger experiencing problems on November 30. This problem was unrelated to the earlier outages and due to a problem with the app's code.
Multiple Problems for Microsoft
Facebook wasn't the only company that experienced several problems in November. Microsoft experienced multiple problems, with the same outage occuring twice.
On November 8, a Microsoft Activation server crash created problems with Windows 10 licenses in several countries.  Users received messages that they had the incorrect license for their version of Windows and needed to purchase the correct license or install the proper operating system.
The largest problem for Microsoft occurred on November 19, when Microsoft Azure's multi-factor authentication services failed. This affected Azure users and networks that required the use of the service to login to Office 365. The outage occurred a second time on November 28, leaving organizations that rely on Azure without a way to provide access to Office365.
Engineers are actively investigating an ongoing issue affecting Azure Active Directory, when Multi-Factor Authentication is required by policy. Please refer to https://t.co/Dw19fIoS5H for updates.

— Azure Support (@AzureSupport) November 19, 2018
Between the two Azure outages, a smaller outage in the UK on November 26 prevented Office 365 and Outlook users from logging in. But this outage affected Exchange Online users and unrelated to the Azure problems that plagued IT teams throughout the month.
Two Government Outages on the Same Day
Chaos ensued on November 1 in Rutherford County, TN when a storage array crashed. The mass storage drive failure caused problems in every county department except for the Sheriff's Department and jail. Some phone systems went down, workers couldn't access databases, and software services didn't connect properly. The IT department quickly caught and corrected the problem.
Early voting was also affected as electronic voting wasn't available, but paper ballots were issued to those casting their ballots early. Downtime can cause major issues with elections. ProPublica used Uptime to track technical issues during this year's midterm elections.
Meanwhile, on the same day, government and library websites in Washington County, MD went down for a few hours. According to a spokesperson, a cut fiber at Comcast in Baltimore was to blame for the outage.
UK Banking Services Outages
Though the month was quiet, November 1 was fraught with problems. Both Clydesdale and Yorkshire banks in the UK experienced outages on November 1. Problems included the inability to login, transfer money, or see transactions online and included internet, telephone and mobile app banking.
While Clydesdale Bank acknowledged the issues on Twitter, Yorkshire Bank remained silent.
Right now in the Clydesdale Bank IT department… pic.twitter.com/oQs0n89M9e

— AdvanceParlance (@AdvanceParlance) November 1, 2018
November ended as it started for UK banks. Santander, one of the UK's largest banks, experienced problems with online banking and their mobile app on November 30. The bank confirmed on Twitter that it experienced intermittent issues with online banking, the mobile app, and call centers.
Email Outages
As people fired up their computers in the morning hours of November 5, AOL Mail users were met with an error message. It appears server issues at Yahoo were to blame. AOL customer service acknowledged the issue on Twitter, and the problem was fixed within a few hours.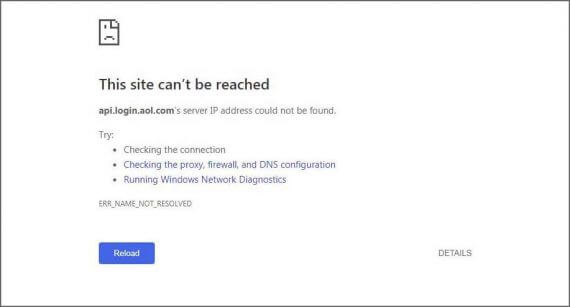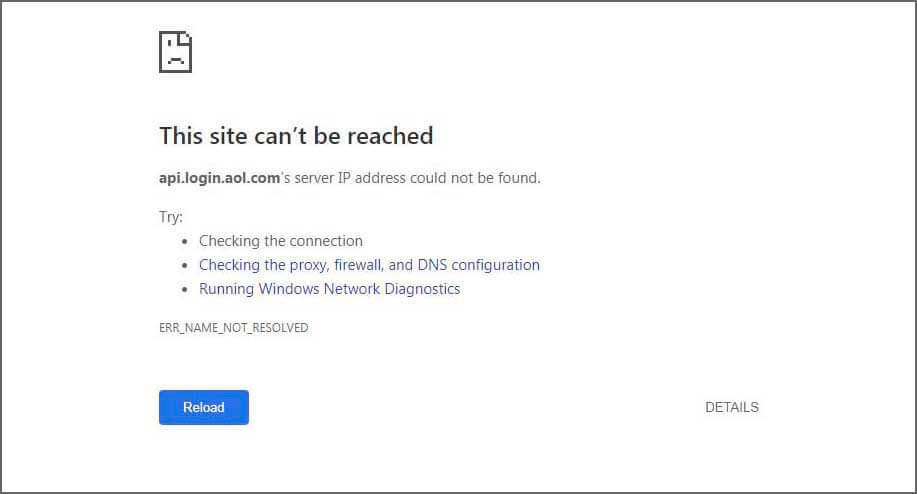 Reddit Woes
While Facebook suffered the most this past month, on November 26, social media site Reddit experienced an outage.
The busy Reddit servers disappointed Cyber Monday shoppers looking for a break from their shopping frenzies. The outage affected users throughout Europe, and on the coasts of the US and Australia.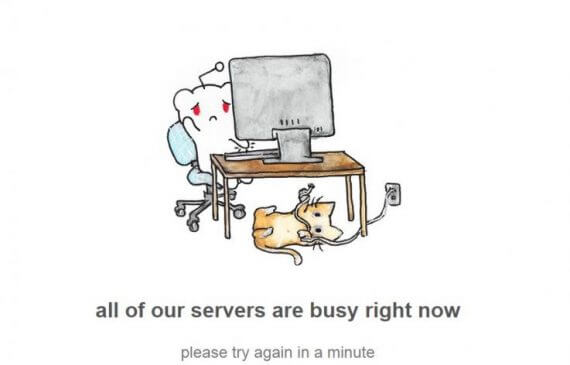 Asian ISP Outages
Four of Cambodia's major ISPs reported outages on November 5 due to the largest DDoS attack the country has experienced. EZECOM, SINET, Telcotech and Digi all reported connectivity issues because of the attacks beginning November 5. Slow speeds plagued users all week due to smaller DDoS attacks.
The reasons for the attacks at this time are still not apparent, as there are no ransom demands or civil issues in the country.
Major Brands Suffer Downtime
Netflix users in the UK looking to binge watch their favorite shows on a Friday night were disappointed when the streaming service was unavailable on November 9. Thousands of users reported the outage, and it is unclear if the problems were isolated to the UK or affected the service worldwide.
Friday evening here in the UK and Netflix is officially down. I predict a sharp increase in birth rates in about 9 months time. pic.twitter.com/r8R2EFdBZq

— Visual Culture Blog (@MarcoBohr) November 9, 2018
On the evening of November 12, multiple Google services experienced downtime, including YouTube, Google Drive and PlayStore. Some users also reported they were unable to access Google, as well.
Amazon Web Services and Related Outages
Speaking of infrastructure outages, Amazon Web Services (AWS) experienced about two hours of downtime on November 22 in Korea. The web giant explained that DNS configuration issues were to blame and corrected the problem quickly. Only Korean customers were affected.
In related news, two cryptocurrency exchanges were completely unavailable due to the AWS outage. CoinOne and Upbit both suspended trading as the outage completely crippled the exchange.
Customers Couldn't Login With Password Manager
A server failure wreaked havoc on the network for LastPass password manager software on November 20. Though the company claimed users could access passwords in offline mode, the failure prompted many to think about how they store passwords for critical services.
Today's @lastpass outage reminds me that, we still need an "offline" password backup. My company uses LastPass as a enterprise password storage, and we've been unable to access any of our cloud servers for hours, due to the fact we trusted lastpass as single password vault.

— Gil Noh (노태길) (@tailblues) November 20, 2018
Other Outage Coverage
For more information on major outages, check out our monthly outage reports and coverage on major events when they happen:
Minute-by-minute Uptime checks.
Start your 14-day free trial with no credit card required at Uptime.com.