Uptime.com Blog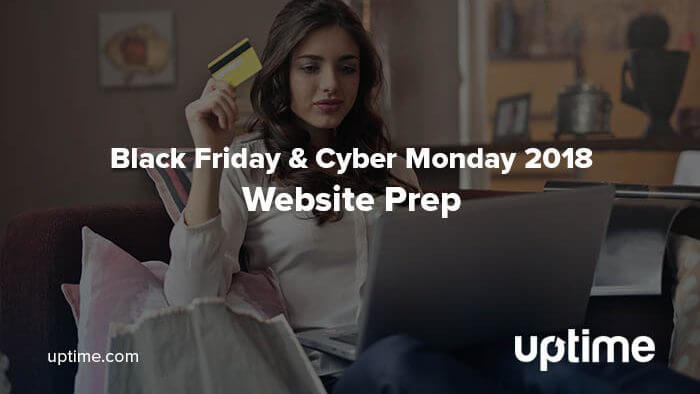 Final Black Friday & Cyber Monday Ecommerce Website Prep
Black Friday sales are not just for brick-and-mortar retailers anymore. In 2017, retail store visitors on the biggest shopping day of the year dropped four percent.
Meanwhile, mobile and online Black Friday sales rose 17 percent last year, with customers spending almost $8 billion. The entire weekend (Black Friday through Cyber Monday) brought in almost $20 billion in online sales.
With so much on the line, it's no surprise that ecommerce companies devote a significant amount of resources to ensure their website is available and working properly.
Now's the time to run final tests and make tweaks to your site if you catch additional errors.
Here are some things you can do between now and the big day to complete your website preparation.
Start With Domain Health Testing
Your website looks great and seems to be working fine. Now it's time to dig a little deeper and take a look at your site's performance.
The Domain Health check provides an overall picture of your domain. Use this as a starting point to set up website monitoring if you haven't already. Uptime.com account holders also have the opportunity to create checks based on errors uncovered during the test.
A special note for ecommerce companies: A valid SSL certificate keeps customer payment information secure. Check the SSL entry in the Web Server section to be sure it's not expired.
Check Your Site Speed in Multiple Locations
Global Uptime checks the loading time of your site in multiple locations at once. It provides you detailed statistics on TTFB (Time to First Byte), Total Load Time, and other pertinent information.
This test is useful to show how a customer's location affects their shopping experience.
Find Out What's Slowing Your Site Down
We all know it's critical your site loads fast. What is tolerable for customers sitting at their computers sipping hot cocoa may seem painfully slow for smartphone shoppers buying on the go.
But how important is site speed? Let's take a look at some numbers:
25% of people will abandon a site that takes longer than four seconds to load (Fast Company)
A one second improvement in site speed can bring in an extra $7,000 daily for sites that make $100,000 per day (Hubspot)
Slow websites cost retailers over $2 billion per year (InVision)
How do you find out if your site is sluggish or speedy? Run a speed test.
The Uptime.com Speed Test gives six key pieces of information, as well as four in-depth sections to help you see exactly where problems are.
Speed testing doesn't just tell you total loading time. Results provide an in-depth analysis of how long each content type takes to load, and at what point in the process it begins to load.
Recommendations give website teams direct insight in to exactly what is slowing a site down to correct it. These corrections will not only help site speed, but improve user experience as well.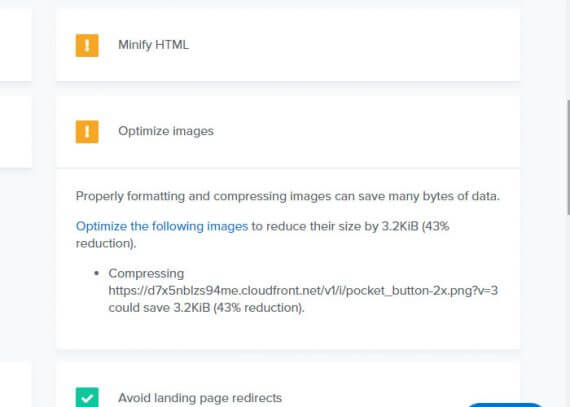 Make Sure Your Site is Working Properly
Not only does your site need to be fast and available, it needs to work properly. If a customer finds the perfect item but is unable to check out, they're more likely to leave the site than reach out for help.
Transaction checks test can follow any of your goal funnels, providing constant reassurance that critical pathways that lead to conversions are up and running. Create transaction checks for any signup forms, to test support pages, or to track the uptime of doorbuster deals for your website.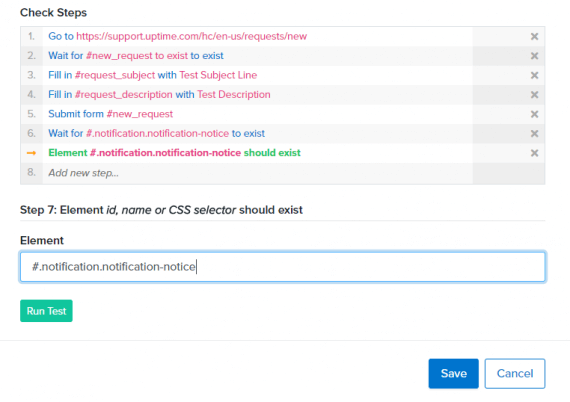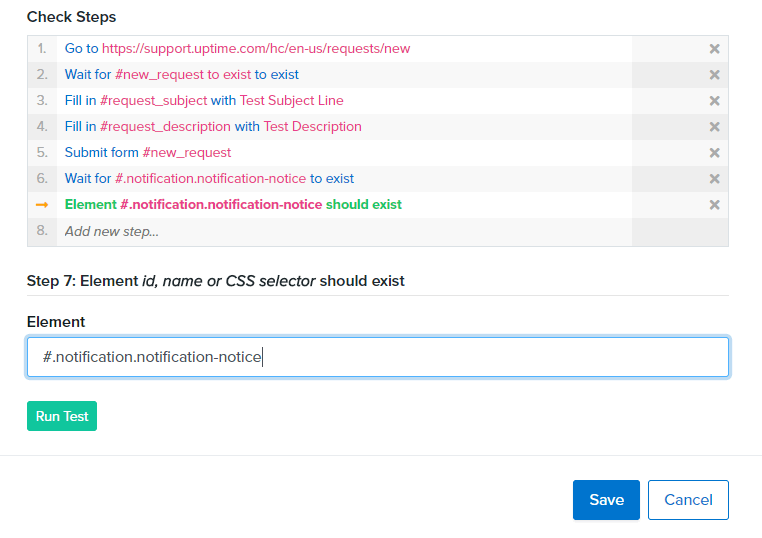 Keep Customers Informed
In addition to testing and continuously monitoring your site for problems, keep customers in the loop.
Display an Uptime Widget on your page to give customers a percentage of total uptime over the last 30 days.
Though no one expects website problems, be proactive and create a Public Status Page. This page provides customers reassurance your site is available, or customized Notes from your team, communicating efforts to resolve downtime.

It's Not Too Late to Prepare
Even though Black Friday is only a week away, there's still time to ensure your site is ready for the onslaught of web traffic. In addition to testing and tweaking, be vigilant and continuously monitor your website to stay on top of problems as they occur.
Make your website prep list, check it twice, and this year's Black Friday sales will be extra profitable (and nice!)
Minute-by-minute Uptime checks.
Start your 14-day free trial with no credit card required at Uptime.com.