Uptime.com Blog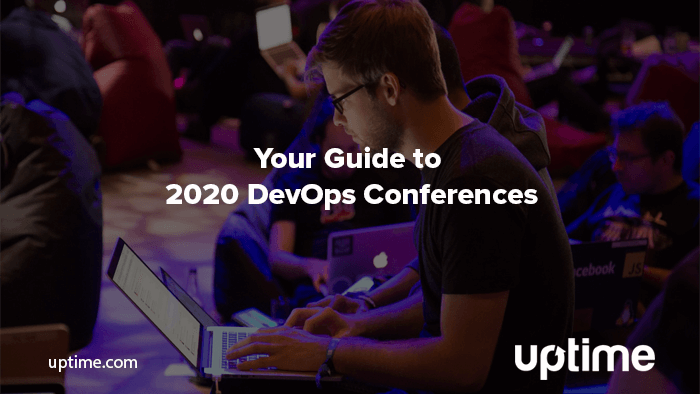 DevOps Conferences for 2020 | The Uptime.com Guide
Looking to up your DevOps skills, network, and hear talks from some of the brightest minds in the industry? Why not attend DevOps conferences this year?
Every year the DevOps community hosts a variety of conferences and events worldwide. Some events focus on specific platforms like AWS, or particular topics like monitoring. Other conferences combine prestigious keynote speakers and hands-on workshops in a big picture approach.
In addition to learning and meeting others, conferences hosted by AWS and Microsoft also provide an opportunity for certification.
One thing most of these conferences have in common: hot topics like DevSecOps, serverless applications, and microservices are regular themes throughout most of these events.
Many conferences have more than one location, so you can catch one close to you. Can't make it out of town for training? We've also listed a completely free online conference that's been a favorite of many for years.
Here's a rundown of some of the biggest DevOps conferences for 2020 broken down by quarter.
DevOps Conferences for Q1
Agile, Testing & DevOps Showcase

Website: https://conference.unicom.co.uk/showcases/2020/january/amsterdam/
Where & When: Amsterdam; January 30
Who It's For: Same event as above, focusing on how testing, Agile and DevOps work together. Joint morning session, case studies and workshops on individual tracks in the afternoon.
Fosdem
Website: https://fosdem.org/2020/
Where & When: Brussels, February 1-2
Who It's For: FOSDEM is an Open Source developer's dream. Like the software they cover, the event is free. The action happens in "devrooms" which include hacking sessions, talks, and discussions grouped by topics that include specific languages like JavaScript and general topics like testing and automation. Certification exams are also available. This event continues to grow year over year and is a safe bet for almost everyone in the space.
Incontro DevOps Italia
Website: https://2020.incontrodevops.it/
Where & When: Bologna, Italy; March 5-6
Who It's For: IT managers, sysadmins, DevOps pros and anyone else involved in scaling architectures. Over 30 sessions and four workshops including serverless with AWS.
DevOps Gathering

Website: https://devops-gathering.io/
Where & When: Bochum, Germany; March 9-11
Who It's For: DevOps pros looking for hands-on workshops in Kubernetes, serverless, microservices and Amazon EKS. This year features a full-day workshop on Go, as well as half-day workshops and talks.
DevOps Pro Europe
Website: https://devopspro.lt/
Where & When: Vilnius, Lithuania; March 24-26
Who It's For: A well-rounded conference for IT pros of all experience levels. Features include an AMA corner for connecting with speakers and a DevOps Challenge where you can test your knowledge and win prizes.
DevOps Conferences for Q2
QCon London
Website: https://qconlondon.com/
Where & When: London, March 2-6
Who It's For: Software engineers and architects, regardless of skill level (although higher-level folks will probably glean more value). This is one of the more academic events on this list, with a technical focus. An especially relevant event for those involved in scaling architecture and focused on performance.
ScaleConf
Website: https://scaleconf.org/
Where & When: Cape Town, March 5-6
Who It's For: DevOps pros scaling websites and/or services. Scant information on the website; not sure if workshops are included or if it's only speakers.
Scale 18x
Website: http://www.socallinuxexpo.org/scale/18x
Where & When: Pasadena, CA; March 5-8
Who It's For: Linux users looking to learn more through tutorials and special events. Past Southern California Linux Expo (SCaLE) speakers include engineers from companies like Google, Netflix, and AWS.
Scale Summit
Website: https://www.scalesummit.org/
Where & When: London, March 27
Who It's For: Like the devopsdays events, Scale Summit is an 'unconference': a self-organizing event where the attendees decide on the day what the topics and sessions will be, collectively. This format can be a lot of fun, and often leads to more interesting and topical sessions than you'd get with traditional conferences planned a year or more in advance. As you'd expect, Scale Summit is focused on scale and scalability, bringing together developers and operations people to find out what they can learn from each other. Limited to 150 attendees, so book early to avoid disappointment.
Powershell and DevOps Global Summit
Website: https://events.devopscollective.org/
Where & When: Bellevue, WA; April 27
Who It's For: DevOps pros using PowerShell, Desired State Configuration and other technologies. An entry-level track called OnRamp helps new IT pros learn more about DevOps and PowerShell in a hands-on experience. Other highlights include the Iron Scripter PowerShell Challenge, intermediate level content for higher-level pros, and Script Games.
SauceCon
Website: https://saucecon.com/
Where & When: Austin, TX; April 27-29
Who It's For: Sauce users involved in automated testing and continuous delivery. Workshops and speakers dedicated to these topics.
DevOn Summit 2020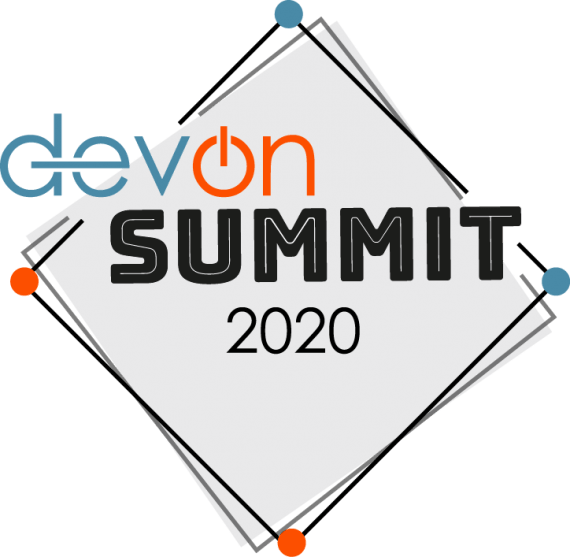 Website: https://www.devonsummit.com/
Where & When: Utrecht, Netherlands; April 2
Who It's For: The conference states it "brings together developers and management." Includes four tracks in Enterprise DevOps, Security, DevOps Practices, and Disruptive Technology.
DevOps Online Summit
Website: https://www.devopsonlinesummit.com/2020
Where & When: Online, April 20-24
Who It's For: A fully-online conference for engineers, SREs, and DevOps professionals covering a range of topics including cloud, continuous delivery, security, and DevOps transition for organizations. You can watch and listen to the sessions live, and the videos will be available online for subscribers after the event. Last year Uptime.com's own resident SRE expert, John Arundel of Bitfield Consulting, was a featured speaker, and he'll be leading a session on observability and monitoring at the 2020 event, so don't miss it!
Devops.Barcelona
Website: https://devops.barcelona/
Where & When: Barcelona, Spain; May 5-6
Who It's For: DevOps practitioners in both small and enterprise environments. Past topics included DevSecOps, Kubernetes, and managing failure in distributed systems.
Continuous Lifecycle London
Website: https://continuouslifecycle.london/
Where & When: London, May 13-15
Who It's For: IT pros looking to up their game in DevOps, Containers, Cloud Native Development and Continuous Delivery. Topics include Your DevOps Brain, DevOps and 5G, and more.
Glue Conference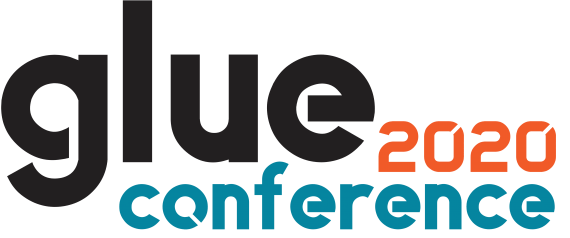 Website: http://gluecon.com/
Where & When: Broomfield, CO; May 20-21
Who It's For: While the agenda is still in progress, the site states topics will include DevOps, APIs, Blockchain-driven tech, and more. Past breakout sessions included best practices with Golang, AWS Lambda and more.
DevOps Conferences for Q3
Monitorama
Website: http://monitorama.com/2020/pdx.html
Where & When: Portland, OR; June 8-10
Who It's For: This conference is solely dedicated to monitoring and observability practitioners. Themes for this year include debugging art, migrations, and Open Source tooling. Unlike other conferences, this one is for those in the trenches.
DevOps India Summit 2020 (DOIS)
Website: https://devopsindiasummit.com/
Where & When: Bengaluru, India; July 10-11
Who It's For: Security is the theme for this year's DOIS in India. Learn about DevSecOps, as well as security and governance in the DevOps industry.
DevOps Conferences for Q4
All Day DevOps
Website: https://www.alldaydevops.com/
Where & When: Online, November 18
Who It's For: No, this isn't a crappy online workshop trying to sell you something. This is a 24-hour online conference with 150 speakers. The topics are divided into six tracks: CI/CD Continuous Everything, DevSecOps, Incredible Keynotes, Cultural Transformation, Cloud Native Infrastructure & Monitoring, and Site Reliability Engineering. If you don't want to watch alone, check out their worldwide list of viewing parties and find one near you.
AWS re:Invent
Website: https://reinvent.awsevents.com/
Where & When: Las Vegas, NV; November 30-Dec 4
Who It's For: This event is for all AWS Pros, but there is a group of breakout sessions specifically for DevOps. Bonus: If you're interested in certifications, you can take the AWS DevOps certification test onsite. (Other certifications also available.) That said, those who cannot attend will find value from the ensuing press and video content that the show will help create. Keep an eye on social media if you can't make it to this one.
LISA (Large Installation System Administration Conference)
Website: https://www.usenix.org/conferences/byname/5
Where & When: Boston, December 6-11
Who It's For: Enterprise IT pros looking for specific guidance on everything from creating serverless apps with AWS to working with Kubernetes will want to attend this long-running conference. As with all USENIX conferences, the full program and slides are published online after the conference. Expect a more academic environment and a deeply technical focus.
Multi-Day DevOps Conferences
DevOps Con
Where & When:
Who It's For: DevOps pros and managers looking to broaden their knowledge. Each conference has its own program, but topics include dockercon, continuous monitoring, Kubernetes, and more. See individual websites for each program.
devopsdays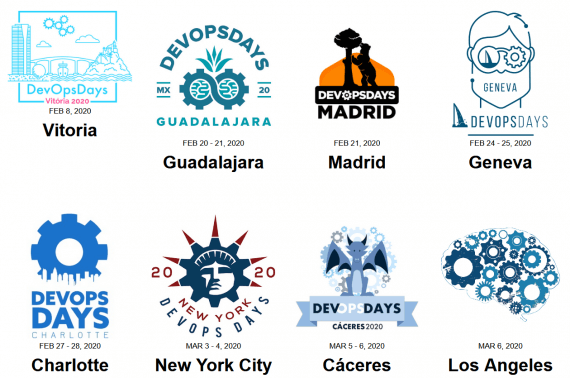 Website: https://devopsdays.org/
Where & When:
Who It's For: DevOps Days is one of the most popular events in the community. Each local team produces their own event, so topics vary. Check the individual websites for information and contacts as they come available.
DevOps Enterprise Summit
Website: https://events.itrevolution.com/
Where & When:
Who It's For: Developers, managers, and executives. Topics include case studies, "DevOps Confessions," and best practices using various frameworks and methods.
DevOps Talks
Website: https://devops.talksplus.com/
Where & When:
Melbourne, AU; March 18-20
Auckland, NZ; March 23-25
Singapore, August 17-19
Sydney, AU; August 23-25
Who It's For: For IT pros looking for insights from industry leaders in medium to large organizations. The first day is devoted to a full-day workshop, while the other two days are jam-packed full of speakers.
KubeCon + CloudNativeCon
Website: https://events19.linuxfoundation.org/events/kubecon-cloudnativecon-europe-2020/
Where & When:
Who It's For: This four-day conference is packed full of breakout sessions and keynote speakers. Great for Cloud Native pros and those using Kubernetes.
O'Reilly Infrastructure & Ops
Website: https://conferences.oreilly.com/infrastructure-ops
Where & When:
Santa Clara, CA; June 15-18
Berlin, November 16-19
Who It's For: Formerly known as Velocity, the Infrastructure & Ops conference is aimed squarely at infrastructure engineers, DevOps folks, and people who get paged when stuff breaks in production. The technical focus is on the 'new stack': cloud, containers, microservices, and automation, with an eye on how to get there from here.
SRECon

Website: https://www.usenix.org/srecon
Where & When: Americas West: Santa Clara, CA March 24-26
Asia Pacific: Sydney, Australia; June 15-17
Europe/Middle East/Africa: Amsterdam; October 27–29
Americas East: Boston; December 7–9
Who It's For: Engineers in the fields of site reliability and system engineering looking to learn about working with complex distributed systems. Includes speakers and breakout sessions. Each venue has their own agenda; check individual websites for more info and contacts.
Up Your DevOps Game With These Conferences
As DevOps continues to evolve and gain credibility, you'll need to stay current on the latest best practices. These DevOps conferences give you the opportunity to build the skills you need to stay relevant and network with your peers. Which conference are you planning to attend?
We asked John Arundel, Uptime.com's in-house site reliability expert and the author of Cloud Native DevOps with Kubernetes, what's on his radar for this year, and what he thinks is the real value of attending conferences like this:
"Not all conferences are created equal. Some are thinly-veiled trade shows where vendors simply pitch their products, and you don't learn anything you couldn't have gotten from their website. But the best conferences genuinely deliver value for attendees, with informative and fascinating speakers, and you leave with a ton of notes, ideas, and new discoveries to follow up on. I have been to conference talks which fundamentally changed my understanding of the technology and what I should be doing with it.
The 'hallway track' is often the best part of a conference; it's the people you bump into at the coffee machine or between sessions, the chance meetings and conversations, and the invaluable contacts you can make. Don't be shy; just say hi and chat with your fellow attendees. You may learn more from them than from the speakers.
Don't think you have to be an expert on 'technology X' to attend a conference about it. The reverse is true; the less you know about X, the more value you'll probably get from the event. The more wide-ranging the topics, the better. And if you're more experienced, it's a great opportunity to network with your peers and compare notes. My personal mustn't-miss list for 2020 includes devopsdays, KubeCon/CloudNativeCon, and O'Reilly Infrastructure & Ops. See you there!"
Minute-by-minute Uptime checks.
Start your 14-day free trial with no credit card required at Uptime.com.