Uptime.com Blog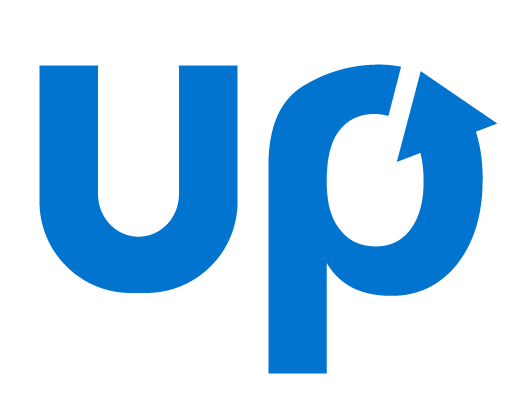 Spring 2021 Uptime.com Upload
Not all the waves we make are extreme. This is our fancy way of saying that we've been making a lot of small, behind the scenes updates lately targeting improvements to reporting and performance. For a full rundown, check out our release updates.
In This Post
Improvements
"You can't stop the waves, but you can learn to surf."
Jon Kabat-Zinn
Addition of New Probe Servers & locations
Bug Fixes and Usability improvements
Improving Alerts with tags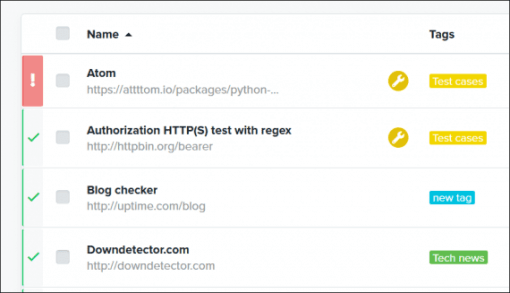 Top Tips from Support
Spring is the time to update your alerting. Over the last few months we've noticed a trend in questions from our users on how to optimize and integrate their alerts. Here are a few of our top tips:
Using RSS feeds to Integrate Status Page updates for Teams
Use our RSS subscription option for Status Pages to integrate updates and custom notes into your team's communication platforms. Your published incidents can be pushed to tools like Slack or Microsoft Teams.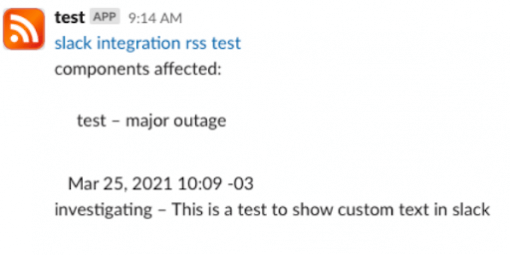 Here's a few resources to get you started:
Integrating RSS with Microsoft Teams
Want to kick up your notifications? Use Uptime.com & Zapier to customize your RSS feed.
Avoiding False Alerts
Check your sensitivity and mind your locations. One of our most heavily used features allows you to adjust the advanced settings of most checks; including sensitivity and the number of retry attempts for each check.
We recommend the default sensitivity of 2 with 2 retries and 3 probe server locations configured for the best balance of fast reporting of website downtime while avoiding false positives.
When to Adjust
The end goal is to set up a smart alerting matrix that sounds the alarm at the first sign of an incident, so it's tempting to set a low sensitivity threshold thinking it will alert you the moment something may be amiss. 
The reality is that sometimes location-based anomalies or temporary outages can lead to false flags, so success in uptime monitoring is about catching and responding to extended outages. With alerting, balance is key but so is additional data. This brings us to our next topic… the future.
What's Next?
We have an active Roadmap and used our annual team Summit to energize our ideas for the coming year. Uptime.com has a reputation for excellent website performance monitoring and alerting. We plan to stick to what we do well and elevate our game.
We're kicking into gear with extensive updates to our Real User Monitoring. 
What is RUM? 
Real User Monitoring (RUM), is our reporting and check-based solution to gaining insight into your real user activities, visitor and device demographics, and site performance stats. We're undertaking industry research to apply the best features to our RUM plans with a back to front end makeover that will enhance reporting, granularity, and provide a more controlled and comprehensive view of your full website performance.
Why These Updates Matter
A big part of uptime monitoring is being the first to know when it comes to performance issues. This is where RUM comes in.
Site omniscience is hard to obtain, but beyond valuable if you can achieve it. One side of that coin is synthetic monitoring and checks tailored to various aspects of site health. The other side is what's going on right now. What is the current state of your site, current obstacles for active users, and current account of a user's interaction with your site elements. 
Feature Requests
Uptime.com is a user-centric organization and we use feedback from our users to inspire our features. Because of your feedback we are working to develop a number of exciting website monitoring features like:
Improvements to Private Locations
We've got feature updates in the works to improve our Private Location Monitoring with Real Time Analysis and the ability to run SSL checks directly from Private Locations. 
What We're Excited About
Uptime.com check setup is provisioned with a Run Test feature that validates the check from designated test servers. Our Private Location improvements include the ability to run a test check from a probe server location of your choosing. This feature will be available to the full Uptime.com user audience, not just provisioned to Private Location users.
Self-Service Upgrades
Making account management easier for our users is always a priority, so the next step is adding self-service capabilities for account owners to manage feature upgrades independently when they are needed.
2FA logins
Improve your Uptime.com account security with 2 factor authentication for account logins.
Setup Wizard
A detailed undertaking, the Uptime.com setup wizard will provide automated support for account onboarding, check setup, status page creation, and general account management to help you get the most out of your website performance monitoring plan.
What Would You Like to See?
Consider your infrastructure. Monitoring provides a real-time look into your site and its supporting elements. From your applications to your alerting, what tools do you use most to create your performance and incident response strategies?
Minute-by-minute Uptime checks.
Start your 14-day free trial with no credit card required at Uptime.com.
Don't forget to share this post!