Uptime.com Blog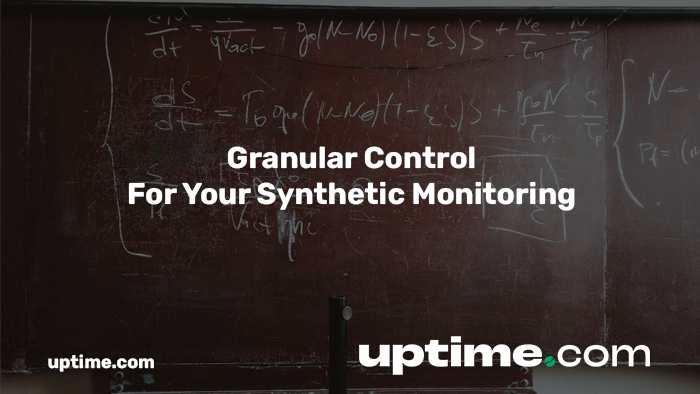 More Granular Control Over Your Synthetic Monitoring
The Uptime.com monitoring Transaction check just got a few upgrades bringing more granular control to users with complex checks. If you have found yourself struggling with performance in synthetic monitoring, this upgrade is for you.
Plus better diagnostic tools to analyze every request we encountered. Available to every Uptime.com user, today we want to introduce these important tools and walk though some use cases that will help you get the most out of them.
Fine Tune Your Synthetic Monitoring
One of the biggest changes is the added ability to adjust Timeout thresholds for individual Go to URL steps. Previously, the Go To URL step had a timeout threshold of 25 seconds. Users can now adjust this to any value, keeping in mind that the global timeout has a maximum value of 60 seconds. This change gives you the ability to wait as long – or as short – as you need, depending on your page's asset load.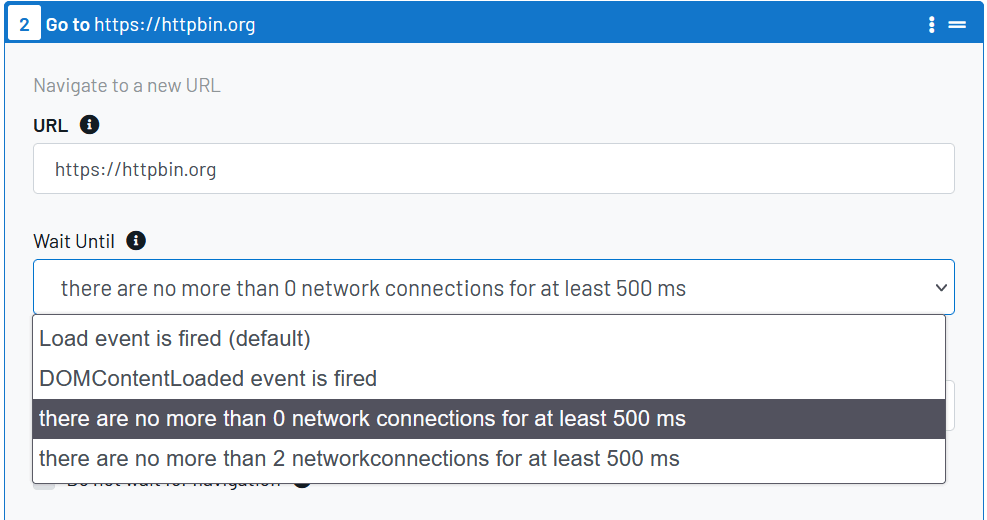 We're not done yet. There's another change designed to improve performance. Wait until steps can control when and how the transaction check moves on to the next step in its script. You can Skip navigation entirely, or control which event the script is waiting for before it proceeds.
The Fill in field command also allows for a timing delay between keystrokes.
Upgraded Transaction Check Troubleshooting Tools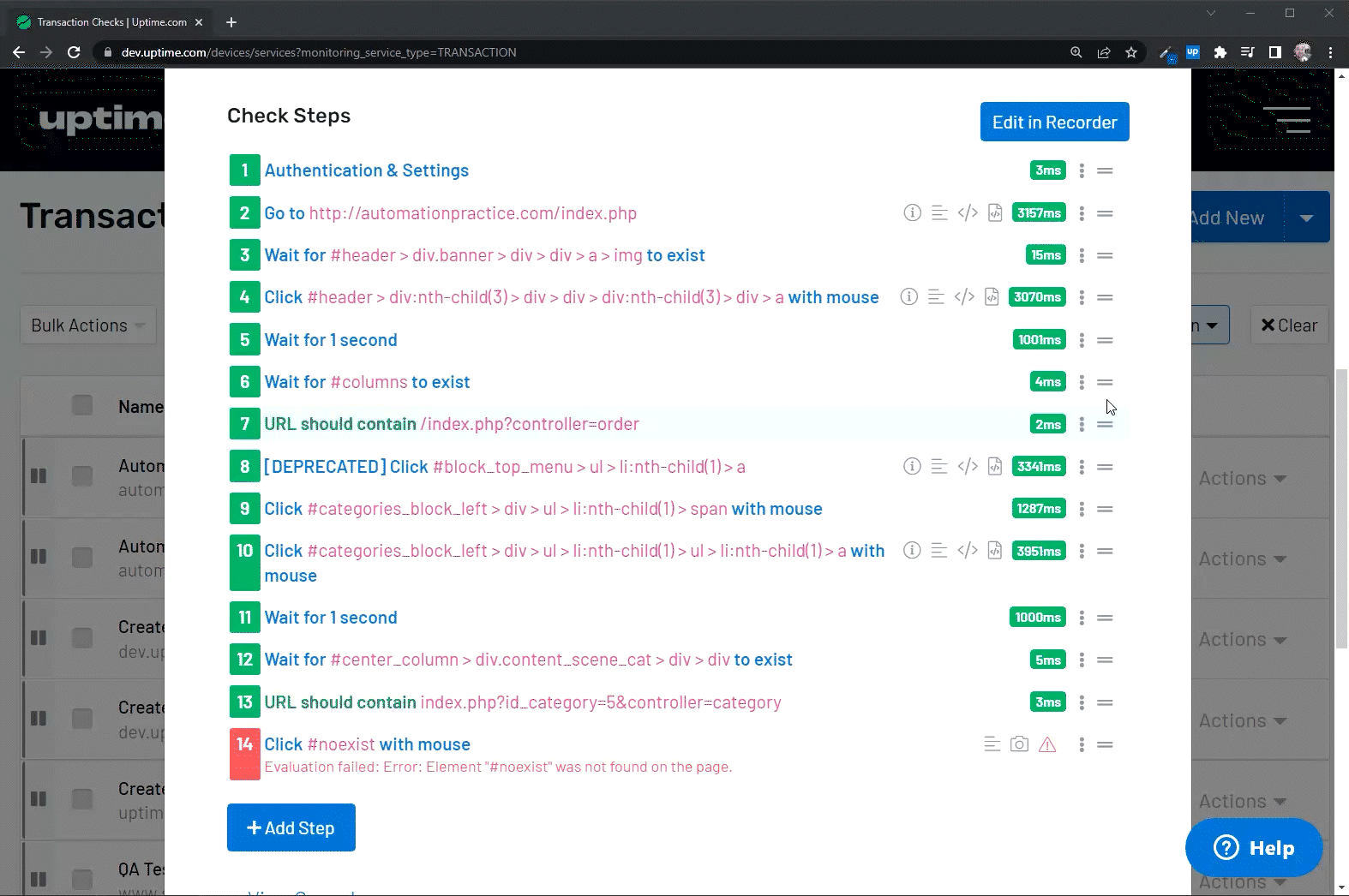 The same style waterfall you use to measure your Page Speed is now available in the Transaction check. Any step that causes navigation results in this waterfall, breaking down requests into 3 phases:
Requesting – The total time to send a request
Server Processing – The total time from request end until we receive the first byte of a response.
Downloading Response – The total time needed for a response to be received (downloaded) from a server
Using These New Tools
A variety of use cases can help illustrate the utility of these upgrades:
Delaying Keystrokes to allow for scripts
Occasionally, we have observed javascript and load timing can create situations where a field can receive partial keystrokes. Adding a delay can help in these situations, without adding unnecessary delays like several Wait for 1 second steps.
Controlling Navigation Timing to Improve Script Runtime
Our Transaction Check functions as though it were running a recent version of Chrome in Guest Mode. Because the script traditionally waited for the DOMContentLoad event to fire, several scripts often needed to complete before the page could be considered loaded. New options allow you to fine tune when the script will proceed to the next step.
Granular Control Over Automated Testing
There are several important implications to these changes that we think will improve the Transaction check performance and reporting for users of any level.
Focus on what matters to you – The first URL you visit isn't always the most important in the transaction. This change gives you the power to focus the script's attention and load time on the elements most important to your team.
Build a check truly for you – sites are unique. The way we access sites are unique, but the need for uptime monitoring is not. From government to eCommerce, everyone needs to know critical pathways are working. These changes provide a more adaptable synthetic monitoring to suit your needs.
Automated testing for every use case – Combined with our robust Command steps to use variables, focus on and interact with specific elements, and Validate when elements exist or contain text, these changes provide an effective automated testing for your performance and uptime.
More options, better control. Available to every Uptime.com user.
Try it today, with a 14-day Free Trial; no credit card required!
Minute-by-minute Uptime checks.
Start your 14-day free trial with no credit card required at Uptime.com.
Don't forget to share this post!