Uptime.com Blog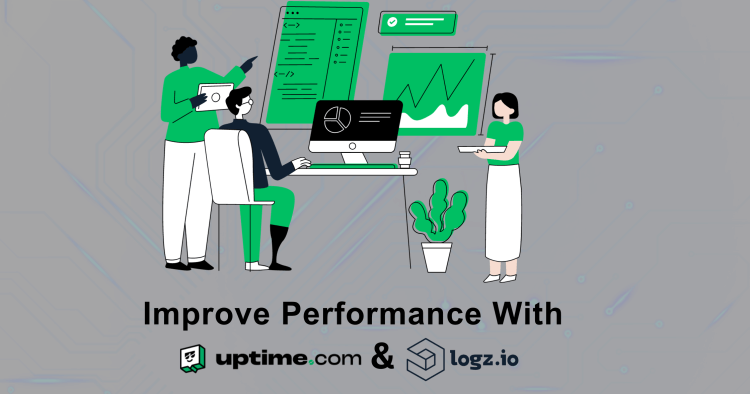 How Uptime.com and Logz.io Can Streamline Website Monitoring
Maintaining the right combination of tools and integrations is essential in monitoring your online presence. To this end, Logz.io and Uptime.com — both highly-respected services in their own right — can be integrated to provide powerful analytics, uptime metrics monitoring, log management, and real-time incident alerts – all in one dashboard. Combining the two platforms thereby empowers businesses to gain comprehensive visibility into their websites' performance, while identifying and troubleshooting issues quickly, and optimizing overall user experience. This article will explore how Logz.io and Uptime.com work together to streamline website monitoring and improve performance.
Improving Website Monitoring For Your Business
Logz.io offers a range of features and capabilities that make it one of the most effective observability platforms on the market, allowing you to centralize and analyze all your log and observability data in one place. This approach makes searching, visualizing, and gaining insights from your logs much easier. Logz.io has also incorporated machine learning-powered anomaly detection into its Open 360TM platform that thoroughly identifies bottlenecks and other issues before they impact users.
While Logz.io serves aptly as your centralized platform for viewing the gathered data, Uptime.com provides a critical software monitoring service that ensures the availability and performance of websites. With Uptime.com, you can set up checks for your website's uptime monitoring, response time, and various other metrics. It uses synthetic monitoring and real-time user monitoring to send alerts to designated contacts in the event of an incident, ensuring the proper personnel are notified in emergencies.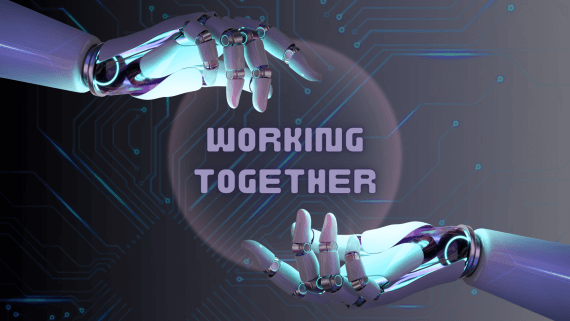 Integrating these two leading services specifically allows businesses to leverage the power of both platforms to gain comprehensive observability into their website performance.
Thorough Logs
Keeping thorough logs of incidents is vital to identifying issues and preventing them from happening on a recurring basis. When Uptime.com identifies any irregularity in a particular site, it instantly logs that event with Logz.io. This powerful integration allows businesses to immediately assess the reported situation by delving into the granular details from a single dashboard.
These services offer complete transparency into the issue by tracking everything from system processes to user activity, helping you uncover the exact root cause of the problem. Logz.io's powerful analytics empower you to visualize trends, patterns, and anomalies within the logs, so you can proactively rectify potential issues before they escalate. Centralizing all your alerts and metrics from Uptime.com in Logz.io is not just gathering data. You are importantly able to extract numerous actionable insights to truly optimize your business's online presence.
Multitudes of Metrics
Standard website monitoring services, parameters, and metrics are great, but combining Logz.io with Uptime.com gives you unparalleled visibility.
Out of the box, Uptime.com continuously monitors your website and dispatches performance-related metrics, including availability, load times, network latency, and real user performance. Integrating it with Logz.io's analytics capabilities enables deeper dives into these metrics to discern patterns and analyze past trends. With enhanced visibility, you will be able to predict when your website is likely to face capacity issues, understand the factors affecting page load times, and identify inefficient code or functions that could be hindering processes.
When you configure the robust log analysis capabilities of Logz.io with the real-time monitoring prowess of Uptime.com, you're not only staying ahead of potential incidents but also adopting a strategy to continuously enhance your website's performance and ensure the best possible user experience.
Benefits of the Integration
The integration between Logz.io and Uptime.com offers several key benefits for businesses:
Holistic Observability: By combining log analytics with real-time incident alerts and metrics monitoring, businesses can achieve comprehensive observability of their websites' performance. This allows for better troubleshooting, faster incident response, and proactive performance optimization.
Improved Incident Resolution: With the seamless integration between Uptime.com and Logz.io, businesses can quickly identify the root cause of issues and incidents. The centralized log data in Logz.io enables quick and insightful analytics-based observations.
Optimized Resource Utilization: By analyzing metrics data sent from Uptime.com to Logz.io, businesses can gain insights into resource utilization and identify opportunities for optimization. This helps in improving the overall performance of the website and delivering a better user experience.
Try Logz.io with Uptime.com for Free
Website monitoring and performance optimization are crucial for businesses to deliver exceptional user experiences. An integration between Logz.io and Uptime.com is a powerful remedy to any mysterious processes inside your site's configuration or architecture. These services, combined, offer industry-leading log analytics, real-time incident alerts, and uptime metrics monitoring.
Take your website and performance monitoring and optimization to the next level by signing up for a free trial of Logz.io and Uptime.com. Experience the power of comprehensive observability, real-time incident alerts, and advanced log analytics. Streamline your monitoring processes, resolve incidents faster, and deliver an exceptional user experience.
Get started today for free with Logz.io and Uptime.com—the perfect partnership for website monitoring, performance optimization, and data security.
Minute-by-minute Uptime checks.
Start your 14-day free trial with no credit card required at Uptime.com.