Uptime.com Blog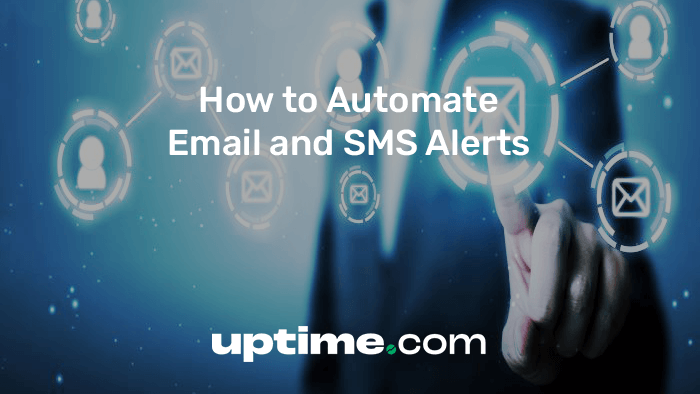 How to Automate SMS Alerts and Emails
Automated alerts or notifications are forwarded through texts, emails, pagers, and CRMs to tell you when an error or predefined event has been discovered within the service. They are integral to many business intelligence solutions, including site reliability monitoring to address the factors that impact website performance.
A performance monitoring tool like Uptime.com makes it easier to configure your notification settings for testing various networks, SLAs, and servers.
Through a hands-off approach, alerts will inform you about the check status, warning you of potential issues that require attention. This ensures you have access to the entire alert history, along with the duration and location of incidents for each server.
It's important to identify critical problems before they turn into outages and drag down the infrastructure, resulting in sudden delays and downtime for your applications. And if an event increases in severity, create an escalation alert that proves its urgency to your team.
Benefits of Having Automatic Alerts for Each Check
If you're an admin, Uptime.com has a Notifications tab for adding user accounts and assigning them to upcoming checks and escalations. The Integrations page is where you configure alert profiles for third-party applications. All of these can be attached back to checks in the Monitoring tab.
Automatic alerts provide a better customer experience by allowing users to adjust notifications to trigger in special cases and compiling reports of all incidents in fewer steps.
Automated alerting software can help you respond to unexpected situations much faster, encoded with all kinds of advanced tools for:
Coupling of client and server side to visualize app data
System monitoring to generate immediate alerts
Arranging reported incidents by a designated hierarchy
Revealing in-depth analytics on real-time events
Offering seamless third-party integrations with workspaces
Automatic Alerts in Practice
Here's an example of automated alerts in practice:
You might encounter "page not found" errors that prevent customers from viewing your products. You would then receive an alert as the check state changes to "DOWN." Click a link to the Real-Time Analysis page for a timeline of the outage. It may be necessary to escalate the check if that URL is no longer responsive.
Whether you're trying to reach an employee, partner, supervisor, or client, business alerts will fit right in with your backup plan to preserve company assets.
Uptime.com streamlines your existing workflows by notifying your team of downtime events across multiple channels and determining which alerts warrant an escalation of status.
Customize Your Alert Delivery Methods with Uptime.com
On the Uptime.com sidebar, head over to the Contacts page to add a new contact or search for user accounts. Click on New Contact to set the preferred number for receiving SMS alerts. These contacts serve as channels that manage alerts across emails, phone numbers, or workflows like Slack and Jira.
The dashboard contains the overall monitoring statistics of your account, revealing details on every check or alert. One of the features is Latest Alerts, for finding what events have set off an alert and summaries on the cause of downtime.
From the user panel, go to the Actions Menu to view your alert history relating to each check (i.e., RUM, transaction, HTTPS). It will show what websites are offline and when that happened.
For experienced developers, we have a robust API that performs similar functions without needing to log in. When managing alerts, it will respond to requests for:
Showing the details of a single alert
Registering a new device onto the Uptime app
Running a root-cause analysis of location-specific alerts
Listing the devices and contacts that are receiving notifications
The Right Tools for the Job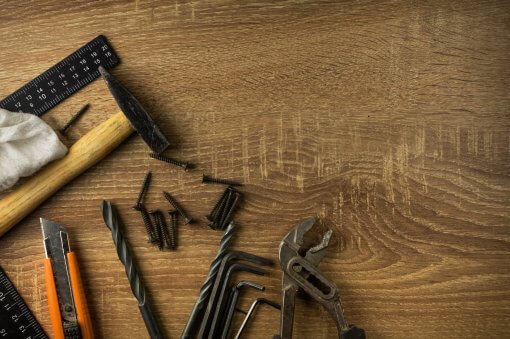 Uptime.com is filled with metric-focused checks and SRE testing for performance. These checks run in real time, meaning you can group them into different criteria, ranging from response time metrics to site load verification tests.
DevOps tools are exceptional for keeping track of the latest incidents and picking up on the slightest drop in performance. No matter what region you're in, Uptime.com gives you a hand with creating new incidents so you know which alerts to prioritize or ignore by severity.
As an SRE or site manager, you can safely rule out false alarms when monitoring your software services and contact the person in charge when a system goes down. To avoid conflicting actions, opening maintenance windows will automatically turn off all your alerts.
Alerting software can make or break your business. Therefore, open communication between various departments will reduce the effects of downtime on your hosted networks.
Minute-by-minute Uptime checks.
Start your 14-day free trial with no credit card required at Uptime.com.
Don't forget to share this post!