Uptime.com Blog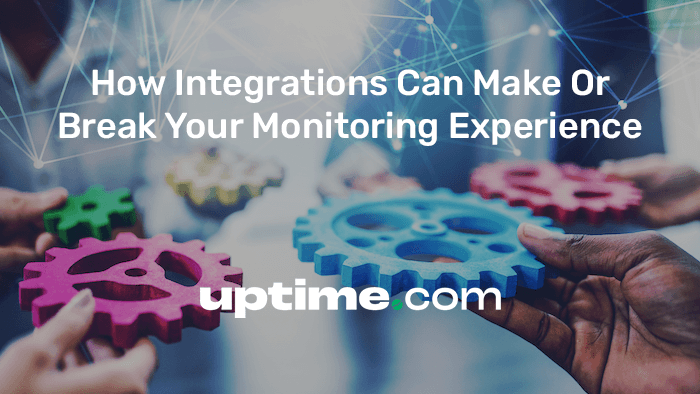 How Integrations Can Make or Break Your Monitoring Experience
A good website monitoring tool provides plenty of features and is easy to use.
But what happens when you find out the tool you were so excited about doesn't allow you to send information to your existing status dashboard? Now you have to manage two separate tools and even duplicate work. This is not ideal.
Integration capabilities of a website monitoring tool make your life easier by seamlessly merging with external tools and dashboards of your business. In this article, we will go over exactly why this is the case, and how you can determine if a tool has the integrations you'll need.
What Are Integrations in Website Monitoring Tools?
Integrations allow you to use your monitoring tool with your current infrastructure easily. They are important because a lot of companies have a preexisting infrastructure they have committed to, but they need additional features that their current tools may not provide. Integrations let you share data to make everyone's life easier.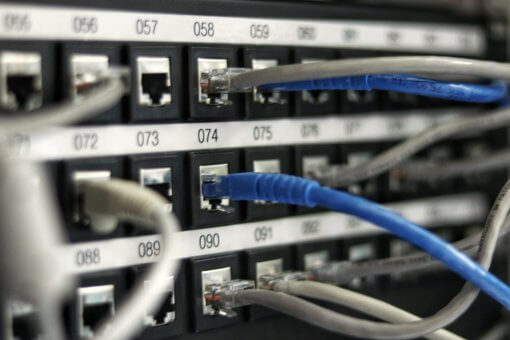 For example, PagerDuty is an incident response platform where you can set on-call schedules, but it cannot monitor your systems directly. This is why tools like Uptime.com have integrations with PagerDuty to seamlessly share data to get the alert information necessary to trigger their incident responses.
Benefits of Integrations
Integrations provide a number of benefits. Here are a few.
Maximization of the Features of Each Tool
The benefit of integrations is you can get the best of multiple worlds. For example, you may use a communication application like Slack to communicate with your team. A monitoring tool can integrate with Slack and trigger Slack messages when an alert is triggered, thus keeping your team's communication about it all in one place.
Integrations like this can enhance both tools' usage to you, bringing them together in a symbiotic relationship and maximizing the usage of both tools.
Ease of Use
If a monitoring service can seamlessly integrate into your existing infrastructure, you can gain the benefits of the monitoring systems without having to change anything on your end. If the integration didn't exist, you would have to take more time, energy, and resources to figure out workarounds to blend with your infrastructure.
Dangers of Not Having Integrations
There are also dangers to not having integrations. Here are some examples.
Stagnation
Technology is a constantly growing field. There will always be more features that may benefit your business coming from a shiny new tool or provider. But if your monitoring system isn't designed with integrations in mind, then that's a problem. You may lose out on these new features, or you may have to look for a new monitoring tool.
Increase in Confusion
Integrations also allow you to see the results of multiple tools in one place. Consider a dashboard, or a data transfer from one tool to another for efficient use. Lacking this ability can lead to confusion about what data you already have, where the data is, and how to utilize it. You will spend more time trying to organize the data as you switch between each individual tool. This confusion and tool bloat lowers your efficiency in both.
What Makes a Good Integration Feature?
Having integrations is one thing, but making sure it works for you in the best way is another. A good integration feature is easy to use and configurable. It also provides great support behind it with clear documentation and room for questions.
It's not enough that the integration exists; you must be able to use it to its fullest potential as fast and easily as possible. You can gauge the quality of the integration by testimonials and if there is plenty of easy-to-follow documentation around it.
Integrations are Key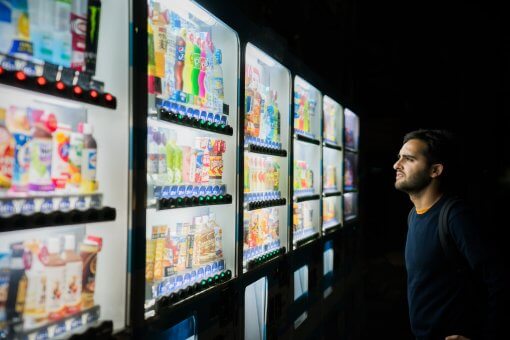 Integrations are vital to your monitoring experience. The ability to choose is vital. So choose a monitoring provider that has many integration options, especially with tools you already use. Monitoring tools like UpTime.com can already integrate with over 20 other applications, including PagerDuty, DataDog, Slack, Microsoft Teams, Zapier, Splunk, and more, and make it easy with set documentation. Feel free to check out their free trial to test them out.
Minute-by-minute Uptime checks.
Start your 14-day free trial with no credit card required at Uptime.com.
Don't forget to share this post!