Uptime.com Blog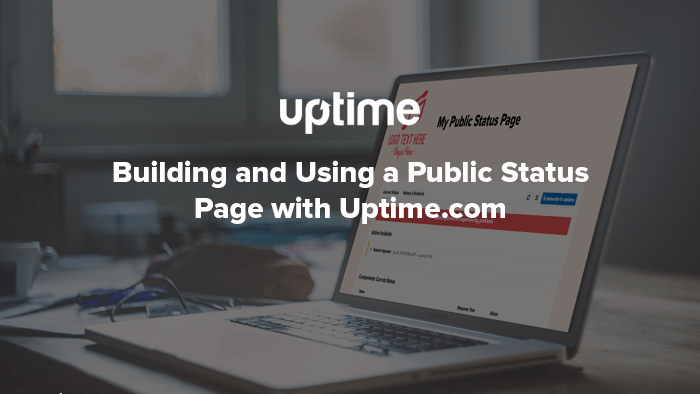 Building and Using a 2020 Status Page with Uptime.com
A hosted status page gives you the peace of mind that users can always answer one simple question: is it up or down. Hosted status pages work because they offer third-party confirmation your services are up. If your site goes down, the third party is likely not down and you can use them to refer to your status.
Status pages are your personal 24 hour news cycle. Regardless of if you're up or down, customer service fields fewer support tickets, and users praise your transparency. Even if your server room is on fire, you can take solace in the fact that everyone is well informed and the situation is being reported on. 
Our new status page reporting delves deeper and allows DevOps to answer the classic question of, is it down, but also a slightly different, albeit more important question: how much of it is working? 
What is a Status Page Anyway?
A status page is a stage for presenting information on the state of your site and services; one that offers transparency and builds trust with your userbase, gives information to your stakeholders, and creates a platform for: 
Incidents and scheduled downtime 

Your past history and uptime percentage data 

Referencing metrics and data regarding components and services
All of which make a status page a valuable piece of real estate.
Status Page with Uptime.com
Let's get back to the question of how much of it is working? To answer this question, we will explore each of our three status page options in greater detail for insights into their advantages and performance. 
Types of Status Page
Public Status Page
Most useful for: Flexibility. 
You can use your Public Status Page to create components that don't exist within your infrastructure or Uptime.com account, such as third party resources or even internal personnel. It's a powerful customer-facing communications tool for incident management. 
Public SLA
Most useful for: Customization 
Public SLA Pages feature check-driven metrics and alert data. It is best utilized when you want to show the status of only checks within your Uptime.com account, and its power lies in its accessibility. Show history and prior incidents for accountability, or enable performance metrics for user insights that go deeper than is it up or down. 
Internal Status Page
Most useful for: Discretion. 
Internal Status Pages are, in some ways, for your eyes only. They can be public facing, but their full capacity shows best when tracking your infrastructure with methods that encourage communication across your organization. If your team has ever had correspondence internally about whether your services are up or down, the Internal Status Page offers a space for syncing and communicating action. 
Status Page Key Features
Components
Components are the bread and butter of your status page, representing the databases, websites, servers, and infrastructure that make up your application. Components can take many forms depending on the type of page you're using. For example, you can group your support staff together into a component group named "IT staff." 
Status Page Tabs
When we talk about how much of it is working, we can get granular through components and your Status Page tabs. 
The Current Status Tab displays:
Overall System Status

Active Incidents

Component Status

Upcoming Maintenance
The History & Incidents Tab displays:
Past Outages 

Scheduled Maintenance Windows

Determine metric for calculating uptime
Between these two optional tabs, you have control over many parameters for setting and displaying status. 
Look & Feel
Add Custom CSS to style your Status Page

Custom CSS/HTML for your header/footer

Add Google Property ID
Combined Status Page Use Case
This is all well in good, but what does it look like in practice? Let's take on the role of devops for an enterprise SaaS company, a familiar role for most of our readers. This use case will walk through the value of each Status Page type.  
You have just made a major release consisting of a new product and updates to existing features. Shortly thereafter, a major downtime incident occurs that affects multiple aspects of the company's site services, including some of the newly released features.
The company needs to be on the ball, able to quickly communicate with their service users and newly acquired clients as well as the company's global team. Transparency is not the only virtue at stake, a lot depends on teams coordinating quickly to resolve the incident.
Meanwhile, project stakeholders also need to know a resolution timeline as soon as possible.
First, it's good practice to run through some gameday exercises so you're prepared for these events. Since we follow best practices, we have designated exactly one employee to update the company's status page throughout the downtime: Bob.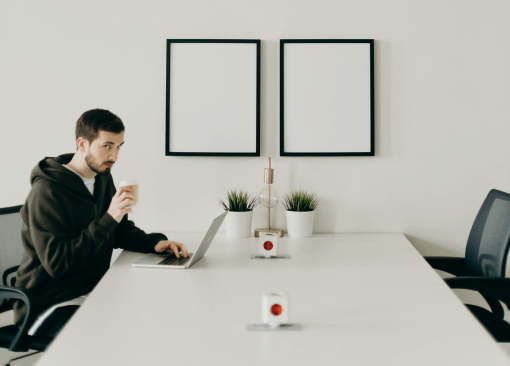 Internal Status Page Updates
Bob first adds an incident to the company's internal status page and pushes a custom notification with some pertinent information. He needs to notify a few select people, as well as support teams, customer service, and managers that may not have received check alerts when downtime initially occurred. This page is not public, and only relevant team members are subscribed. 
The internal status page is like a billboard telling everyone in your organization what they need to know about the incident, including what services could be affected.
Public Status Page Updates
Bob's edit to the Public Status Page is going to include some of the same information, but is primarily customer-focused. Here, he is most interested in adding an incident description and maintaining updates. Users are seeing red on the Status Page, and Bob's role here is providing information.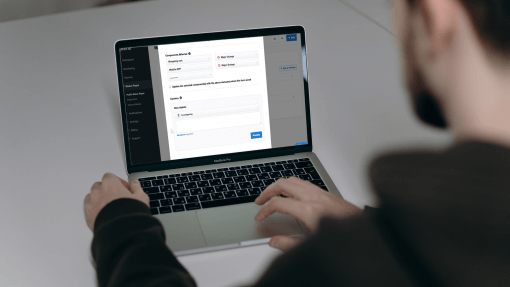 He can manually or automatically change the status of affected components. Because subscribers are enabled,he is able to duplicate his Public Status Page incident report and easily send it off to them, complete with the same company branding used on his Status Page. 
Protip: Be like Bob! Bob has customized his SPF record to control the send from address for incident notifications. 
Bob has also enabled the History & Incidents tab on the Public Status Page. The tab is a record of past incidents, maintenance, and global uptime percentage. Visitors seeking information about the outage can also review the company's history and duration of past incidents. As the company has a good track record of prompt incident response and low downtime percentages, this data is reassuring to users.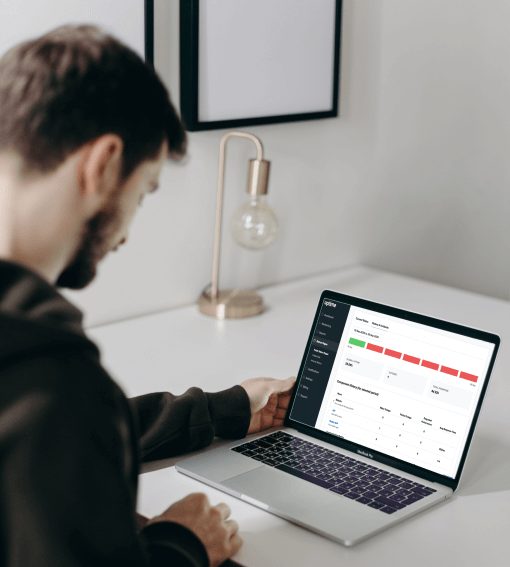 SLA Page
Short for Service Level Agreement, Bob's Public SLA Page creates a direct link between services he is monitoring with Uptime.com and a public-facing status page. Used primarily for accountability, Bob can freely distribute this report when prospective new clients bring big business and want to be sure of the service reliability. 
When these new clients come on board – attracted by exciting new features – Bob's SLA Page features components specifically related to the products these clients use. With subscriptions enabled, these users can stay proactively informed of downtime, planned maintenance, or other incidents that might affect availability.  
Outcome
We know that the number of incidents doesn't always sink you, but downtime duration hurts. Our findings indicate those caught slow on their feet tend to get hit the hardest. The difference between 99% uptime and 98% uptime is only about two hours for the entire year. One 6 hour outage can be devastating to your SLA obligations. 
When you customize an Uptime.com Status Page, whatever the type, you gain a robust reporting tool that improves transparency and response within and around your organization. Everyone from your customer service and marketing teams to executives and customers benefit when you dedicate effort to incident management.
Minute-by-minute Uptime checks.
Start your 14-day free trial with no credit card required at Uptime.com.
Don't forget to share this post!