Uptime.com Blog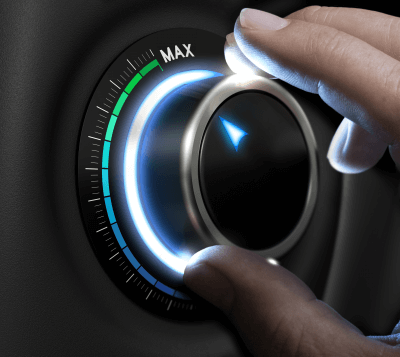 100% Website Uptime Guarantees: What They Really Mean
Business owners typically purchase web hosting after hours of research, including comparisons of services in general and uptime guarantees in particular. Most web hosts offer a 99 percent to 99.99 percent uptime guarantee, but lately some have started to offer a 100% uptime guarantee. Is it possible for a site to be up 100 percent of the time?
What 100% Uptime Guarantees Really Mean
At best, this guarantee is disingenuous because web hosts often exclude events such as scheduled maintenance that cause downtime. Furthermore, the 100 percent uptime guarantee often includes assurances that the server and hardware will operate 100 percent of the time, yet the hosts allow themselves up to a 30-minute window to get the hardware working if it fails. Downtime that occurs due to hardware failure but is fixed within that window falls outside of the 100 percent uptime guarantee. In short, contract verbiage protects web hosts from liability when sites experience downtime.
Worse, even when web hosts go down for reasons that don't fall under their list of exclusions, the limited compensation they provide pales in comparison to the lost revenue that an ecommerce site suffers during that downtime.
The Actual Cost of a 100% Uptime Guarantee Failure
If a site attracts 500,000 potential customers and converts 2 percent of this traffic at an average purchase rate of $12, and the site goes down for the full 30 minutes that are covered under warranty and an additional 30 minutes that aren't covered, the web host will often provide a 5-10 percent adjustment on the web hosting bill. Shared hosting costs as little as $3 to $40. Virtual servers often cost $50 to $200. Dedicated servers can run up to $500 per month. A 5 percent adjustment to a web hosting bill will amount to approximately 15 cents, $10, or $25, respectively, whereas the lost revenue from a busy site equals 694 visitors lost. The 30-minute downtime equals approximately 13.88 paying customers lost. The aforementioned average sale brings the lost revenue to $166.56. Over an extended period, the annual potential lost revenue increases as more customers are lost.
Granted, downtime can't be avoided, but uptime monitoring services can provide immediate notification of a site's collapse, enabling business owners to contact their host's technical support and limit potential loss. Ongoing monitoring of uptime and site performance reports offer ecommerce website owners the information they need to determine if a web host really meets their needs. To learn more about uptime monitoring or to sign up for service, visit Uptime.com.
Minute-by-minute Uptime checks.
Start your 14-day free trial with no credit card required at Uptime.com.