Uptime.com Blog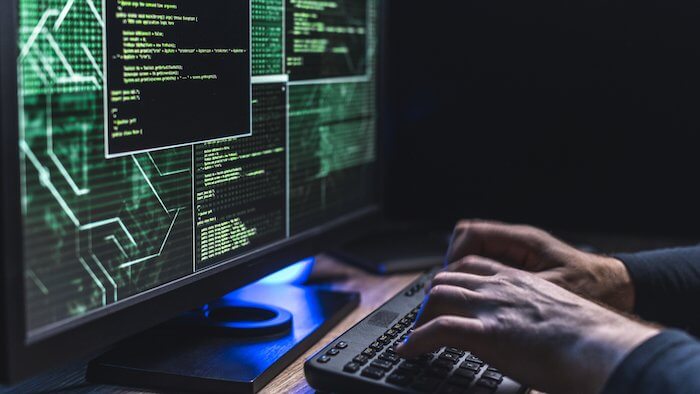 Top 5 Web Monitoring Services of 2022
Want to find the best web monitoring service? You've come to the right place.
There is no one-size-fits-all monitoring service for every business, so it's important to do your research and see all the options you have. The worst part about that? You have to do the research with your precious time. The good news? We've done the research so you can have a place to start in your journey.
Determining the best web monitoring services requires research into important factors. We focused on the services' monitoring capabilities, other features that increase their value, alerting, pricing, and overall customer experience they give.
Below are our results of the top 5 web monitoring services in 2022.
5. UptimeRobot
UptimeRobot is a web monitoring service that is trusted by companies like GoDaddy, IBM, and Nasa with minimalistic features.
Monitoring Products
UptimeRobot monitoring is specifically focused on the following:
General Website Monitoring (root cause analysis, response time monitoring, HTTP monitoring, etc.)
Cron Job Monitoring
SSL Monitoring
Ping Monitoring
Port Monitoring
Unfortunately, it lacks the comprehensive checks, synthetic monitoring, real user monitoring, and API monitoring that other services on this list have.
Alerts and Other Features
Alerts can be sent via email, SMS, voice call, or through one of many integrations (such as Slack, Zapier, and Twitter)
UptimeRobot does offer a personalized status page and maintains about 16+ integrations which include Slack, Zapier, PagerDuty, Google Chat, and Discord.
Pricing
There is a free plan that offers one status page, 50 monitors, and 5-minute checks (very limited) for personal use. Beyond this, the pricing involves a monthly subscription plan based on the number of monitors limited to check intervals and number of alerts, and the types of monitoring offered. The higher the tier, the more features you get.
Customer Experience
Unlike the other website monitoring tools, UptimeRobot does not have heavy documentation or tutorials. Instead, it opts to go simple and offers an FAQ page that sprinkles tutorial-like answers. You can contact them by email or use their chatbot.
Customers rated it 4.5 stars stating it was easy to use and had fast support responses. However, some customers wished the pricing was more clear and believed the website UI could use an update.
4. Pingdom
Used by companies like Evernote and Simion, Pingdom is a well-known monitoring service that offers monitoring, alerting, and status pages.
Monitoring Products
Pingdom offers the following monitoring services:
Synthetic Monitoring (Transaction monitoring, Page speed monitoring, Uptime monitoring)
Real User Monitoring (User Experience Monitoring, Page Load Performance, User Behavior Metrics)
Infrastructure Monitoring
Application Monitoring
API Monitoring
Alerts and Other Features
You can send alerts through email and text; however, Pingdom does not offer multi-channel alerting.
Pingdom does offer public status pages and contains extensions for the bookmarklet, WordPress, and Slack, but it is missing the full breadth of integrations that Uptime.com and Datadog have.
Pricing
Pingdom has monthly and yearly subscriptions with prices based on uptime, advanced features, page views, and SMS messages you want to send.
Customer Experience
Pingdom keeps support simple by offering documentation and tutorials, and if you need further help, you can either submit a ticket, email or call. Rated 4 out of 5 stars, customers stated it was great at notifying downtime but experienced false-positive alerts, and issue-related support could be better.
3. Freshping
Freshping is a popular website monitoring service used by Starbucks, Babylon, and HKB Gaming that offers uptime and performance monitoring.
Monitoring Products
When it comes to monitoring, Freshping offers:
Website Monitoring (HTTP/HTTPS URLs, WebSockets, ICMP Ping, TCP, UDP, DNS, etc.).
Alerts and Other Features
Freshping sends website monitor alerts via email or SMS with performance alerts in their higher subscription tiers. It also has integration tools that can connect to Slack and Twilio. You can even customize the webhook to send alerts to specific channels. It can also work with FreshDesk, FreshService, and Zapier to integrate with hundreds of other applications.
It also offers incident history and outage analysis reports. Freshping also gives you up to 5 public status pages you can show with a custom domain and branding where you can display your uptime history and current status in real-time.
Pricing
Freshping has three tiers on its subscription plan, starting with its free tier that gives 50 checks at 1-minute intervals. For higher tiers, you will get more features like SSL monitoring, performance alerting, and more integrations with monthly/yearly payments.
Customer Experience
Freshping makes it easy to contact them through email and phone. Customers give it 4.5 stars stating its free tier is perfect for startups and small businesses, but some wished it was faster in support response and alert response.
2. Better Uptime (Better Stack)
Better Uptime, also known as Better Stack, is a monitoring tool used by companies like Accenture and Redis and offers simple monitoring services.
Monitoring Products
Better Uptime's monitoring products include:
Website Monitoring (Global External Monitoring, Comprehensive Checks)
Synthetic Monitoring
Real User Monitoring
API Monitoring
Alerts and Other Features
Alerts can be sent through SMS, email, Slack, Microsoft Teams, and push notifications.
Better Uptime allows you to customize a status page and offers many integrations with other services like Slack, Microsoft Teams, DataDog, AWS, or Google Cloud.
Pricing
Pricing is by subscription on a monthly or yearly basis. Each tier is differentiated by what check intervals you want and the number of monitors, plus if you want extra features like adding account members or integration capabilities.
Customer Experience
Better Uptime has plenty of documentation and guides, and you can contact them through email, phone number, and chat. Customers gave it 5/5 stars stating its stability and ease of use, with some of its downsides being occasional slow chat support and false-positive alarms.
1. Uptime.com
Named "Best for Business" by TechRadar.pro, Uptime.com is an award-winning website monitoring tool that focuses on reducing false-positive alerts and easy-to-use UI that's helped companies like Apple, Microsoft, PwC, and KraftHeinz.
Monitoring Products
Uptime.com offers multiple types of monitoring options, such as:
Website Monitoring (Web, Network, Email, Custom Webhooks)
Synthetic Monitoring
Real User Monitoring (RUM)
Private Location Monitoring (Secure internal monitoring)
API Monitoring
Transaction Checks
Group Checks
Unlike some of the other competitors on this list, Uptime.com also offers additional multi-site monitoring and a customizable dashboard for easy viewing of all your checks in one place.
Alerts and Other Features
Monitoring alerts can be sent via SMS, phone, email, and integrations through Slack, PagerDuty, DataDog, Microsoft Teams, and more. Uptime.com is one of the few on this list that also offers multi-channel alerting.
Uptime.com offers customizable branded status pages along with 20+ out-of-the-box integrations with popular tools like Slack, PagerDuty, Microsoft Teams, and endless more through its Zapier partnership.
It also allows you to easily create SLA reports and schedule them to automatically create and send to others. And when it comes to tracking internal applications and services, Uptime.com offers private location monitoring to test and check the health of services that are not viewable to the outside world.
Pricing
This website monitoring service operates on a flexible, self-serve subscription plan which means they allow you to customize your plan by specifying what features you want to use and gives you add-ons without forcing you to upgrade to a higher tier.
This type of plan prevents being locked into a plan that gives you features you won't utilize and overpaying. And similar to the others on this list, Uptime.com also offers a free 14-day trial for a risk-free experience.
Customer Experience
Uptime.com customers have rated it 4.5 stars, stating its UI was simple and easy to use, being able to start monitoring within minutes. The only protests were they wished there were more monitoring features specific to their needs. It has plenty of documentation and tutorials if you get lost, with a quick start guide for you as well. Its highly-rated customer support offers 24/7 human support and an automated chatbot for quick questions. If you need more help, you can also submit a ticket, call, or email them.
Choosing Your Monitoring Service
Every business is different. Therefore, choosing the right monitoring service may require trying a few for yourself and then choosing one after. Luckily, most web monitoring services on this list, like Uptime.com, offer either a free trial or a free tier. Take advantage of these trials to get an idea of how these monitoring services can work for you.
Minute-by-minute Uptime checks.
Start your 14-day free trial with no credit card required at Uptime.com.
Don't forget to share this post!