Uptime.com Blog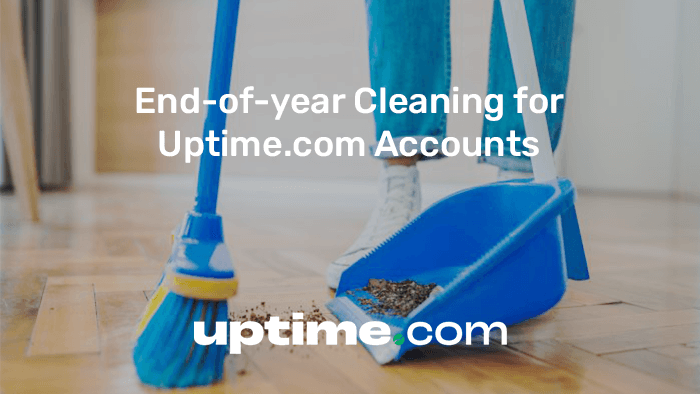 End-of-Year Cleaning for Uptime.com Accounts
A clean home is a clean mind. That means it's time to audit your Uptime.com accounts and start the new year fresh.
We know what you're thinking, cleaning is tedious and boring, and you'd rather eat pie and take a nap. Yes. We understand. But we also know that cleaning up your accounts can save you from security leaks, increase your productivity, and save you the inevitable hassle of decluttering your accounts in the future.
But like we said, we understand the reluctance to do it. So to make it easier for you, we've boiled the cleaning down to only four main features and provided clear instructions on how to do it. Let's get started.
1. Remove Inactive Users
An easy place to start your cleanup is to go over your list of users and remove the inactive ones. Inactive users are those who have left the company or no longer need access to Uptime.com. Cleaning up inactive users leaves fewer users for you to manage and reduces the number of access points to your data.
How to Remove Inactive Users
Removing users is simple. Go to Settings > Users to go to the User Accounts Page, and you will see a list of users linked under your main account. You can filter this list and manually remove the users you believe no longer need to be there one by one.
2. Revisit User Permissions
Different users may have different permissions within your system, which you'll want to tightly monitor to prevent security vulnerabilities. Operating on the least privilege principle (only giving the minimum required permission to a user) is the best way to protect your data.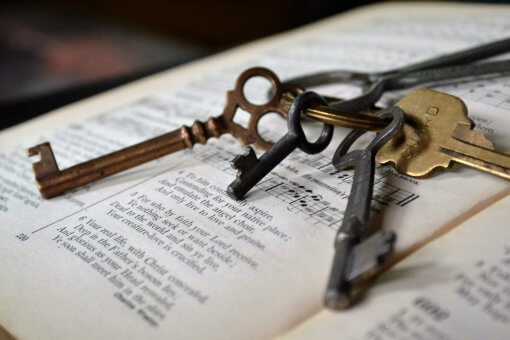 If you are a premium subscription holder, you might have subaccounts linked to your main account that hold permissions you may no longer want them to have. Similar to when you removed inactive users, go through each one and determine what type of access they really need.
How to Change User Permissions
The best way to manage all your subaccounts and users is to log in to your Uptime.com owner or admin account so you have permission to edit other accounts. From there, go to Settings > Users (to see all subaccounts). Select the user you want to edit and click on Actions > Edit Account User > Access Level or Subaccounts.
Access is split between actions (like view only or view and edit) and direct entry to subaccounts. If you don't want to delete the user completely, you can set the Access Level to View Only to prevent them from manipulating any data. You can also remove any subaccount access you feel they do not need anymore.
3. Organize Your Checks
You can create a lot of checks through Uptime.com, but you don't want it to become cluttered and overwhelming to look at. Not organizing these can lead to duplicate and unused checks that take up space and increase costs under your account. To prevent this, you'll want to categorize your checks to make for easier filtering, searching, and creating dashboards.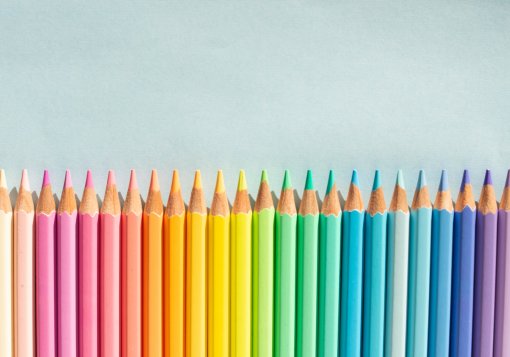 The two main suggestions for doing this are to take advantage of tags and check names.
Tag Your Checks
Uptime.com gives you the option to tag the checks so you can filter by them for your dashboard, public status page, and SLA reports. You can tag your checks with anything, but you should use consistent and cohesive tags related to the following:
Team or team members
Client
Domain/website name
Environment (prod, dev, sandbox, etc.)
Ultimately, you can tag your checks in the way that best fits your needs. These tags also come in different colors for easier viewing, and you can set these tags either during check creation time or edit them individually afterward. You can even bulk edit your existing tags under Monitoring > Checks > Bulk Action > Set Tags.
Write Accurate Check Names
To keep your checks easy to understand and organized, make sure to write accurate check names. When selecting the name of your check, be consistent in capitalization and underscores, and name the check clearly so that anyone reading it will immediately understand what it does. You'll also want to select the right check type when creating/editing so that others can filter by type easily.
4. Get The Most Out of Your Account
Don't be afraid to look over your account usage and see if there are any features you aren't taking advantage of. When you go to Billing > Account Usage, you can see how well you are making use of what you have. Are there any check types you could use to help widen your monitoring scope? Are you utilizing all the integrations you have? Below are some key features you may want to make sure you are utilizing to get the most bang for your buck.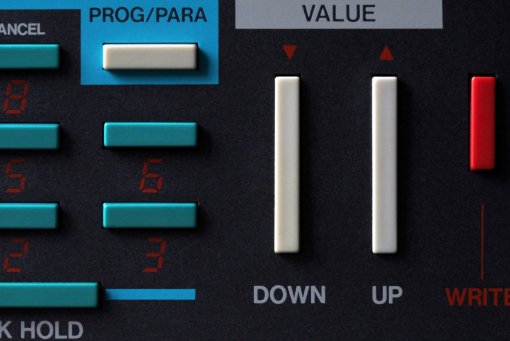 Take Advantage of Multiple Reporting Options
Uptime.com offers multiple reporting options for your monitored data. There are SLA reports, status pages, dashboards, individual check reports, and RUM reports. If you are looking to increase transparency, trust, and communication with both your internal teams and the public, these reports are worth looking into.
SLA reports can be automatically scheduled at different intervals. They can include graphs and numbers on outage percentages, alert responses, and more. Status pages convey similar data along with real-time incident responses and are used as a communication tool between you and the public or internal teams to show your website's status.
Dashboards are a great way to see all your data and metrics in one place in a clear and concise way. To make the most out of them, you'll want to make sure it doesn't become overcrowded with unused metrics. Instead, keeping it simple with the necessary and high-priority data will maximize its usage.
Use The Right Checks For You
Uptime.com offers you a buffet of various checks, including transaction, RUM, API, DNS, and HTTP checks. Each check has its own advantages and best practices that cast a wide safety net over your entire website.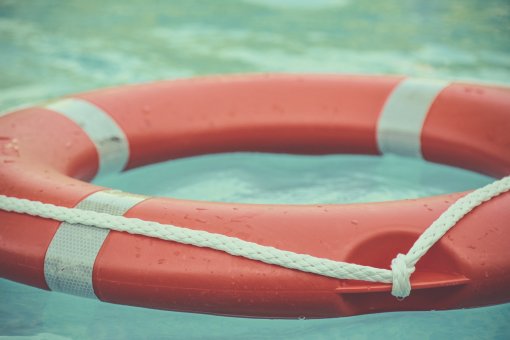 RUM checks can be used to track user experience and website performance. HTTP checks can be used to track uptime, monitor proxies, SLA accountability, and so much more. Meanwhile, transaction checks oversee a user's behavior path, like whether the checkout experience is successfully working. This check is a good option to try out if you want to validate if your specific pages are responding correctly and in an acceptable amount of time. If you want to give this a try, go to Monitoring > Checks > Add New, then select Transaction as your Check Type.
Go to Monitoring > Checks to see what check types you are already using and where you can get more fine-grain coverage by using a check you haven't used before. You may also discover you have multiple checks that could serve you better if they were combined.
Group checks organize your checks in a system under one group so you can tie an alert to that set or track the overall uptime percentages and other behaviors and escalate them together. This is great for monitoring widespread outages, organizing all checks for a single system, load balance tracking, and many other use cases. Consider grouping checks for better organization.
Create a group check by going to Monitoring > Checks and selecting "Group" as Check Type; or Monitoring > Group Checks, followed by the Add New button.
Maximize Integrations
Are you using any third-party tools like PagerDuty, Slack, or DataDog? If you are, you can make your life so much easier by integrating them with Uptime.com to get faster alerts, organized monitoring metrics, and other benefits. Check out Uptime.com's integrations to see what you can connect and how.
If you have any further questions about how to best utilize your account's unused features, feel free to reach out to support@uptime.com.
Cleanup Time
Concentrating on these three cleanup areas will drastically help you clear out the clutter and make your life easier. If you get into any roadblocks, look to the Uptime.com Helpdesk for quick answers, or contact us directly. We're always here to help.
Minute-by-minute Uptime checks.
Start your 14-day free trial with no credit card required at Uptime.com.
Don't forget to share this post!