Group Monitoring Checks
Group individual checks together and set down conditions for broader testing, alerting, reporting and incident resolution.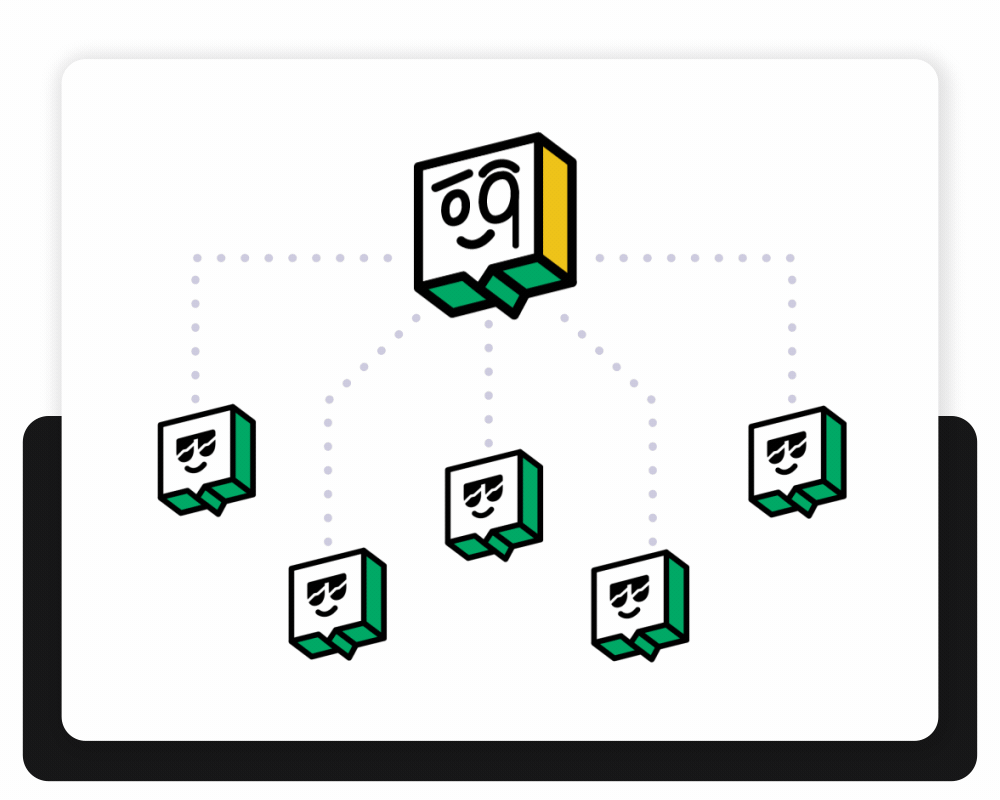 The Observability You've Been Waiting For
Group monitoring checks by type, domain, geography, and more.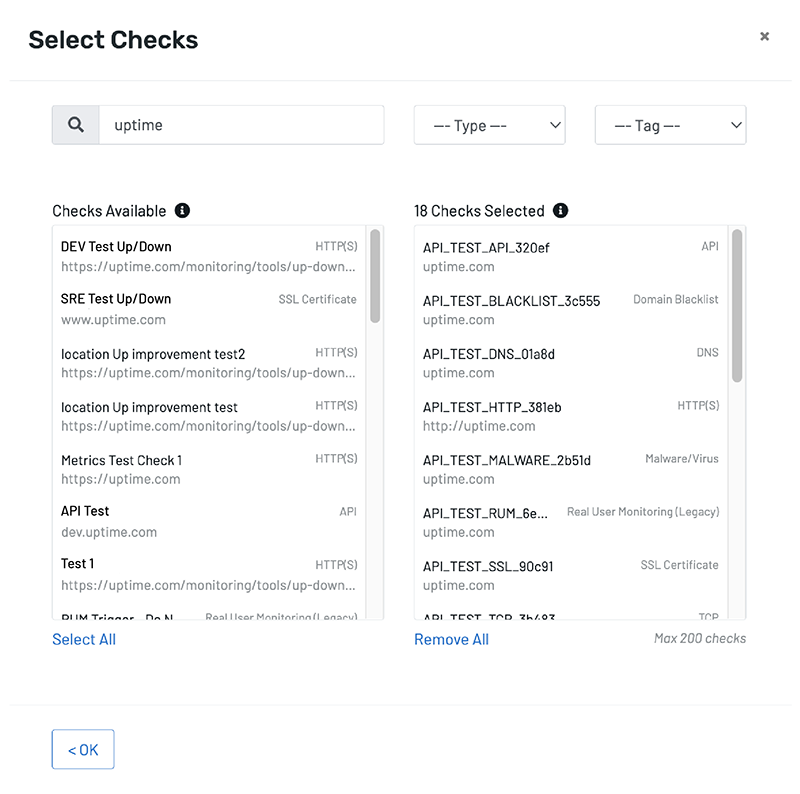 Nest Individual Checks into Groups
Get a bird's-eye-view into system-wide uptime performance or custom groupings by service, customers, geographies and more.
Check and Correlate Issues
Catch performance issues between services, components, and locations that could otherwise be missed. Quickly understand if other systems and sites are impacted.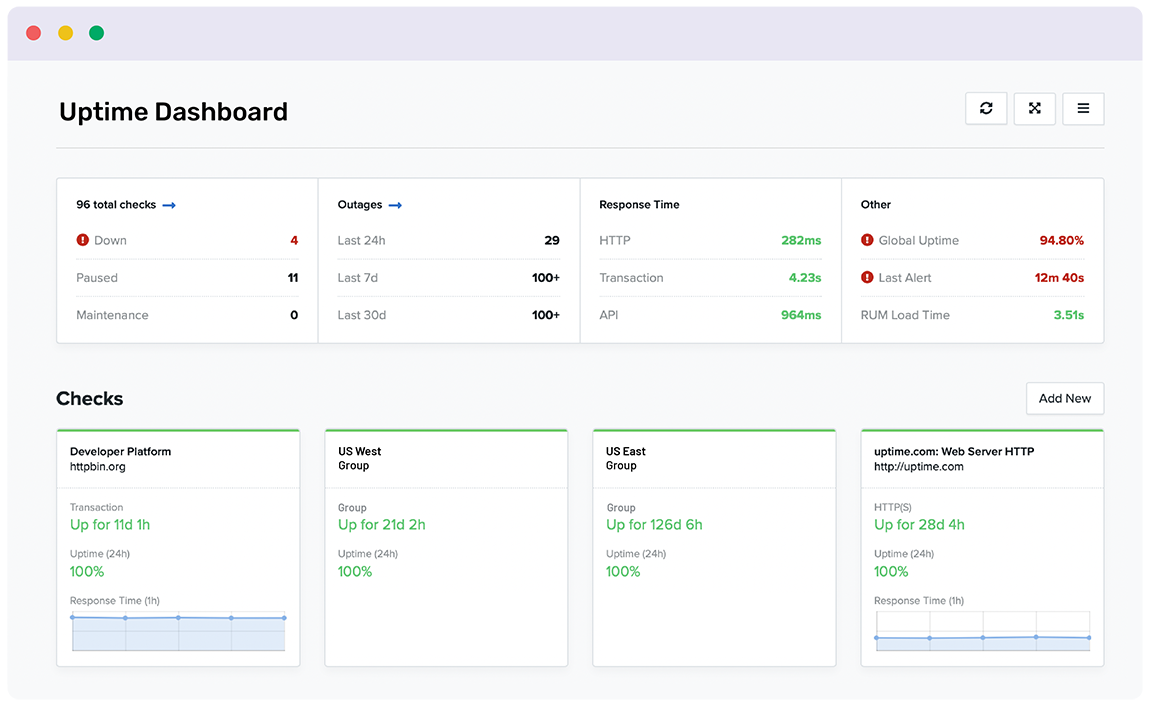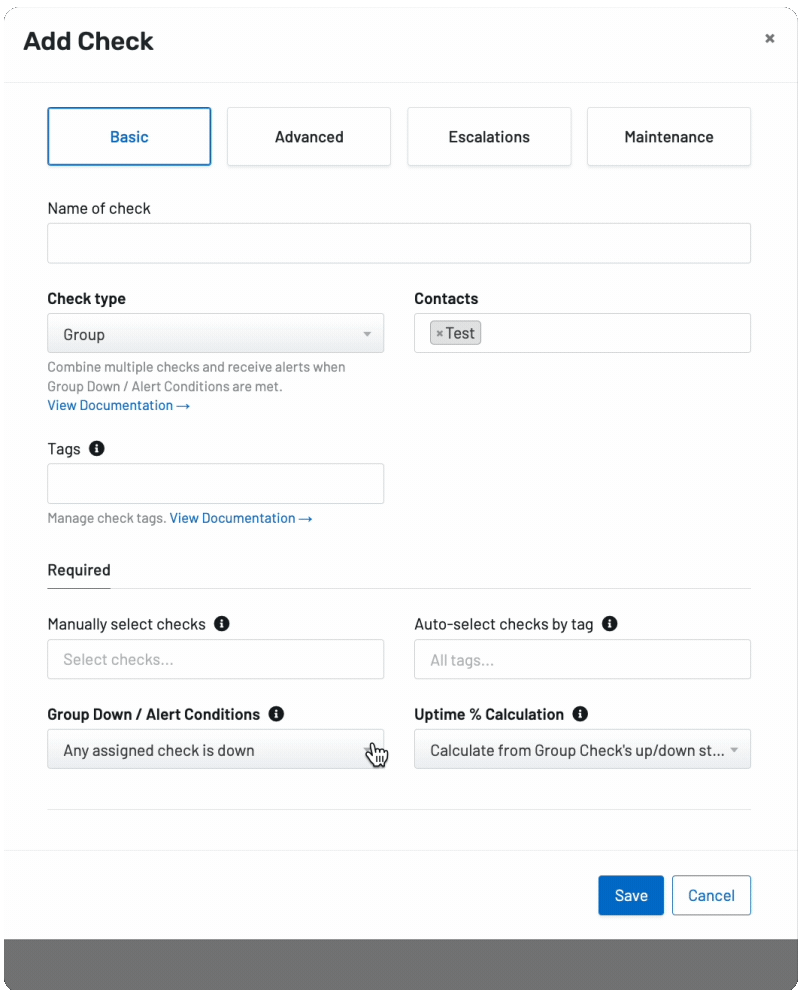 Alert on Interrelated Check Failure
Configure precise alerting conditions that accurately notify IT and SRE stakeholders when a number of monitoring checks within a group go down.
Report Overall Performance
Don't just tag checks, deliver insights. Share uptime data on dozens – or thousands – of checks for dashboards, SLA reports, and status pages displaying a group's overall performance or average SLA per check.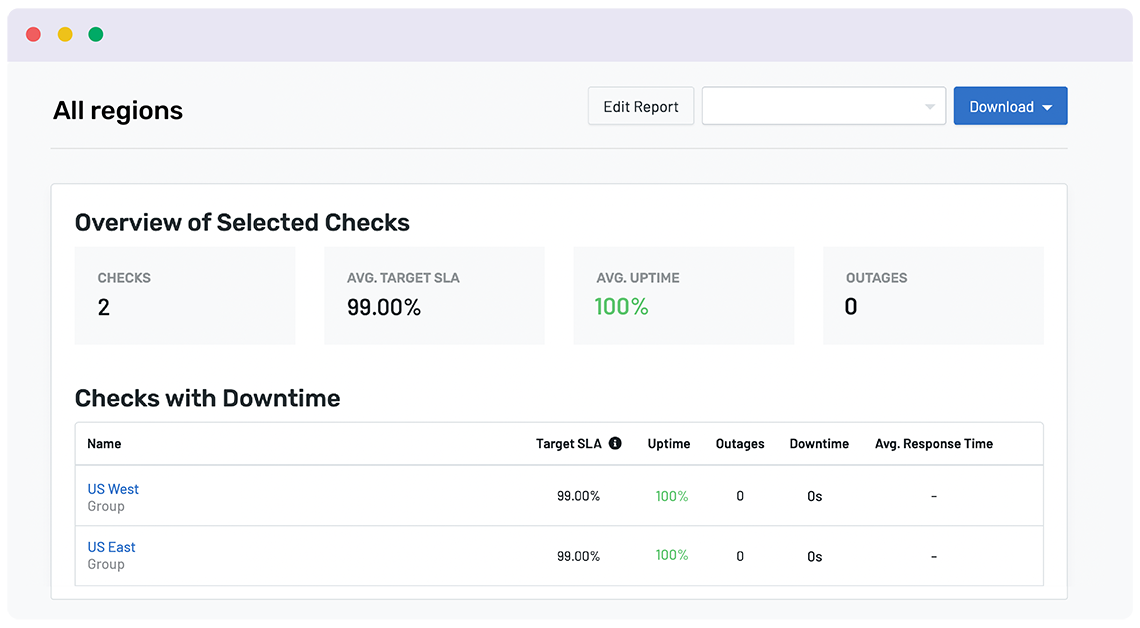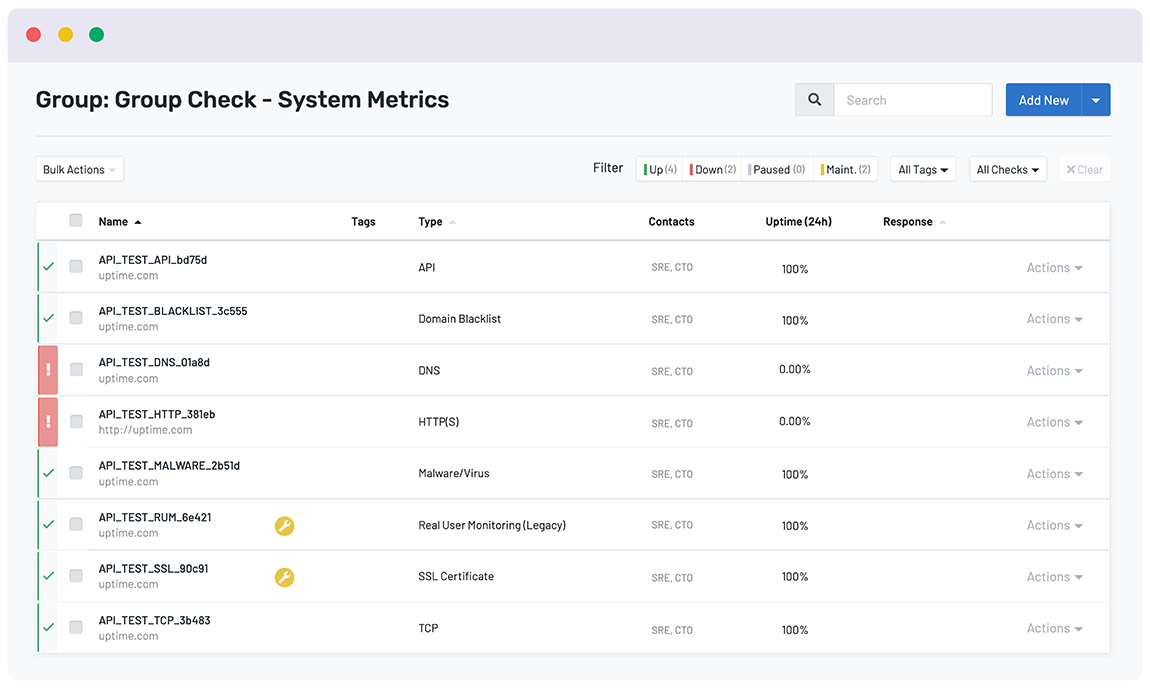 Remove Confusion from Resolution
Delineate between isolated issues and system-wide outages. Arm support and engineering teams with precise incident data on impacted grouped or individual checks.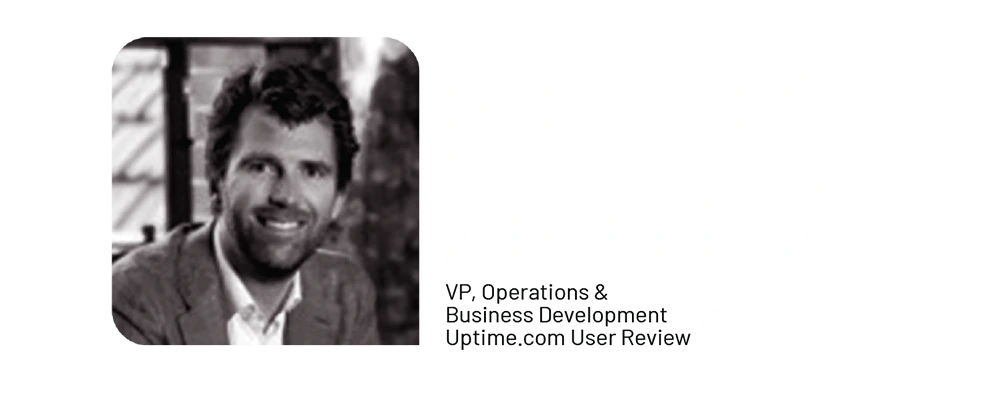 "The one monitoring tool we have been waiting for"
"Feature-rich: good monitoring, good reporting, and fine live pages. SLA reporting is now a piece of cake, we deliver SaaS software - where uptime is a critical factor."
Group monitoring checks now
Associate individual checks together
Differentiate isolated vs. system-wide issues
Customize thresholds and alerting
Report on overall or average SLA values
Display data in reports & status pages