Uptime.com Blog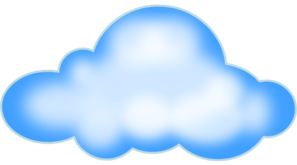 Does Switching to the Cloud Improve Network Security?
Cloud based computing has become extremely popular among companies in recent years. The cloud is a type of internet-based computing where different services, such as servers, storage and applications, are delivered to an organization's computers and devices through the internet on demand.
Many companies have chosen to migrate to cloud based computing due to the increased scalability, mobility, and cost efficiency it offers. In addition to these benefits, switching to the cloud can also improve your network security by providing the following:
Top Notch Service Providers
Cloud service providers make it a priority to keep their hardware, virus protection, operation systems and software up to date. This, in addition to the years of professional experience in information systems security, allows service providers to minimize the risk of a potential attack.
Data Storage
If a computer or company laptop is lost or stolen, you will still be able to access the its content since the data is stored in the cloud. If necessary, you can even remotely clear data from a laptop to avoid outsiders from accessing private company information.
Offsite Servers
Because your servers will be located at a secure location offsite, anyone wanting to gain physical access and cause possible harm to them will not be able to.
Disaster Recovery
If company documents, computers and local servers are destroyed due to a natural disaster or fire, your data will remain unharmed in the cloud.
Better Management Practices
The cloud allows organizations to establish better practices for managing data. Instead of storing company information, applications and data on personal laptops that can be removed from the office, employees are able to complete work outside of the office by using any device to gain remote access to the same data hosted in the cloud.
Despite all of the benefits of migrating a company to cloud based computing, there are still dangers that can occur, such as data breaches and service tracking hijacking. It is important to first heavily weigh the pros and cons in order to determine if cloud based computing is the right choice for your company.
Minute-by-minute Uptime checks.
Start your 14-day free trial with no credit card required at Uptime.com.
Don't forget to share this post!