Uptime.com Blog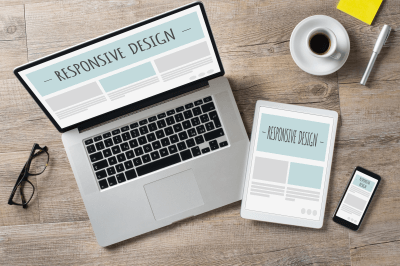 Why Should I Design a Responsive Website?
A lot of thought goes into website design these days, from formats and layouts to what kinds of media to include. One decision that should be easy for companies is whether to make the website responsive.
Responsive design has become the preferred approach for building a website as more people access web pages via mobile devices. Instead of a traditional flat page, a responsive website provides for easy reading and navigation that minimizes activities such as resizing, panning and scrolling. The website "responds" to the type of screen it is being viewed on with the different elements adjusting. This creates a much easier experience for anyone viewing the site, especially when they are doing so on a smaller screen like a phone or a tablet.
Preparing for Mobile
The goal of any website is to share information about your organization with as many people as possible. You can sell products or services from there, or find ways to engage with your visitors. Your site instantly becomes harder to use on small devices if it's not responsive, and this can be a major problem as web use habits continue to change.
SmartInsights.com reported that there were more global users viewing the Internet on mobile devices than desktops in 2013. Mobile use is higher overseas. These numbers show a growing trend: If businesses want to succeed, they must find a way to reach people on their phones.
What to Consider
Some businesses make the mistake of creating a website once and letting it remain static. You've seen the sites built on an old platform – they look outdated and don't encourage customers to have confidence in your business.
Creating a responsive design helps drive traffic to your site because it's user friendly. Think about incorporating responsive design elements even if you just have a small website. If you haven't touched your website in a while, now is a good time to hire an outside web developer, or, at the very least, use one of the online toolkits available that can help you through the process.
Responsive design is the way to go.
Minute-by-minute Uptime checks.
Start your 14-day free trial with no credit card required at Uptime.com.
Don't forget to share this post!