Uptime.com Blog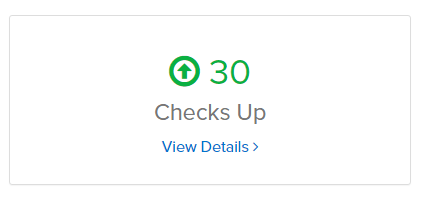 Comparing Website Monitoring Plans: Which One is Best?
There is a large number of website monitoring services available that offer a wide variety of services.  When selecting the best plan for you and your company, you must take several things into account.
The Size of Your Business
Many website monitoring companies offer plans based on the size of your business. For example, Uptime.com allows customers to choose from four types of plans.
The "Basic" plan, which offers 50 checks per month, is ideal for personal websites and individuals users interested in monitoring their brand.
The "Superior" plan offers 100 checks per month and is most suitable for small businesses interested in having multiple user accounts.
The "Business" plan offers 200 checks per month, and provides advanced monitoring for larger businesses.
The "Enterprise" plan is the largest plan, offering 2,000 checks per month and advanced monitoring for enterprise businesses. In addition to the standard offerings, the Enterprise plan also provides premium-level support, technical setup, custom solutions, and brand-free reporting.
Services Provided
When selecting a plan, it is important to ensure that the services provided are in line with your monitoring goals. For example, an individual blogger will only need one user account, whereas a large business will need the option of setting up multiple user accounts.
Pricing
Some website monitoring services are free to use. However, that does not mean they offer a quality product. Pay close attention to the services and alerts that free website monitoring companies provide at signup. Even if you are a single individual managing a personal website, it may be worth it to pay a small monthly fee to ensure that you are getting the best product to monitor your website. Large businesses and enterprises should be prepared to pay a nominal fee per month due to the advanced services and top-level support they will require.
Minute-by-minute Uptime checks.
Start your 14-day free trial with no credit card required at Uptime.com.