Uptime.com Blog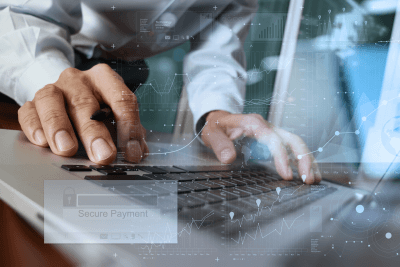 What is SSL Certification and Does Your Website Need It?
An SSL Certificate, also referred to as a Digital Certificate, ensures that all data transferred between a website and a visitor's web browser remains private and secure. SSL, or Secure Sockets Layer, allows private information (such as credit card numbers, social security numbers, dates of birth and addresses) to remain encrypted and hidden from hackers.
What Types of Sites Need SSL Certifications?
In general, an SSL Certification provides credibility and trustworthiness for your website.
If you own an ecommerce website or process any type of financial information, possessing an SSL Certificate is imperative. Not only does it provide an added line of defense to protect your customers' credit card and other personal information against online thieves, but it also makes online shoppers feel more secure when making purchases on your site.
Because internet users often use the same usernames and passwords across several different websites, SSL is important for sites that allow access to restricted information through user authentication.
Sites that host medical information, legal documentation, contracts, and other confidential information should also use SSL.
How Will Your Visitors Know that You Have an SSL Certificate?
If a site is secure, it will begin with "HTTPS," instead of "HTTP" (the "S" stands for "secure").
Newer websites will highlight the URL in green.
A lock symbol will usually appear in the address bar. Site visitors can obtain more details about the SSL certificate by clicking on the lock icon.
A security seal also appears on some websites. When a site visitor clicks on the seal, they can see what company issued the certificate as well as verify the identity of the website.
If you are interested in obtaining an SSL Certificate, you must purchase one from a Trusted Vendor. Your hosting company can then install the certificate on your server and configure your website to allow the secure connections to be used when required.
Minute-by-minute Uptime checks.
Start your 14-day free trial with no credit card required at Uptime.com.
Don't forget to share this post!