Uptime.com Blog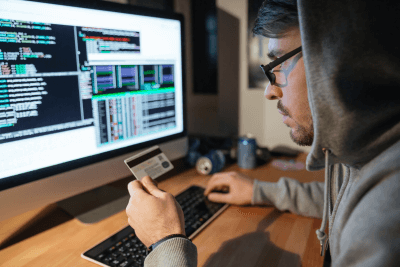 What Hackers Look for on Your Site
Hackers are lazy. Maybe that's not quite the best way to put it. Instead, hackers are opportunistic. They would rather pounce on an easy target and get a little less reward than work hard on a target for just a little more. It makes sense, in a way, because hackers are themselves like a business.
Online hackers want to make money. The best way for them to do this is to steal information off your site and sell it somewhere. That could be the credit card information of your customers, it could be the financial information of your company or intellectual property that your company owns.
All of these have value to hackers, but they there is only so much hackers are willing to do to steal. If you put some effort into security, hackers will most likely shy away from your site and go looking for easier targets.
What to Do
Hackers want simple. They want sites that don't encrypt their data or use out of data security methods that they can easily hack. By using modern security programs and consistently updating security patches, website owners can go a long way in keeping their website secure.
Patching is especially important. Many companies do not do all the secure patches that come with programs. They see them as an annoyance that causes them to restart their computer and put them off until later. Sometimes that later becomes a few days or even a few weeks. All the while the site is vulnerable to hackers.
The Use of SSL
SSL Certificates are one tool many websites use, especially those that do credit card transactions online. SSL certificates are small data files that digitally bind a security key to an organization's details. When installed, it acts as a padlock to allow secure connections. It's incredibly valuable for e-commerce sites and a tool many web hosting providers offer.
Minute-by-minute Uptime checks.
Start your 14-day free trial with no credit card required at Uptime.com.