Uptime.com Blog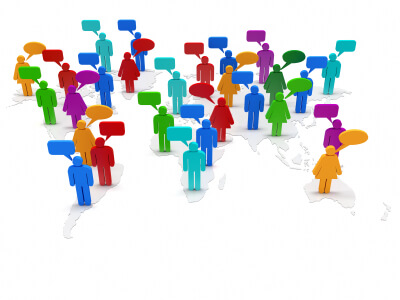 What are the Top Days for Web Traffic?
Last Cyber Monday, Target's website went offline for a period of time as the company received online traffic twice as high as their busiest day in history to that date.
A company spokeswoman said the site hadn't crashed, but instead the company throttled back speeds in an effort to keep up with the demand. The end result, though, was a site that was incredibly slow and unresponsive to many users.
Target's site issues on Cyber Monday highlight two key issues. First, that sites of any scope and size can crash, even that of Target-one of the world's largest retailers. And second, that certain days can lead to booms in website traffic.
Booming Days
Cyber Monday is the obvious example of a day that leads to spikes in website traffic and overall business. Each year, on the first Monday after Thanksgiving, retailers offer special deals to get shoppers to their site. The name comes from the earlier days of the Internet where people typically only had Internet access at their office and not at home. It's now become the undisputed top day for Internet traffic.
Outside of Cyber Monday, it's difficult to know which days of the year will see the highest traffic. They tend to coincide with other factors, such as events that leave people stuck indoors. For example, Winter Storm Jonas dropped more than two feet of snow on the East Coast. With a large part of the country's population trapped in doors, Internet traffic spiked until people could again leave the house.
On a standard week, Internet traffic tends to be slightly higher earlier in the week and then trail off as the week goes on. The traffic drops significantly on weekends where people are not tied to work where they are more likely to be using the Internet.
As for times of day, the end of the workday before people go to bed is the busiest, known as Internet Rush Hour. There are spikes, throughout the day also, as Facebook reports 11 a.m., 3 p.m., and 8 p.m. as the times that are busiest for them.
While there is never a good time for your site to go down, these aforementioned times are obviously the periods where you want your site up and running. If your site does go down, you will want to fix the problem as quickly as possible as each minute could mean a loss in revenue and employee productivity. These times are also the optimal moments to launch new marketing campaigns or plan social media activity, so make sure your site is well tested before they come. This will ensure everyone on the Internet has access to your company when it counts.
Minute-by-minute Uptime checks.
Start your 14-day free trial with no credit card required at Uptime.com.