Uptime.com Blog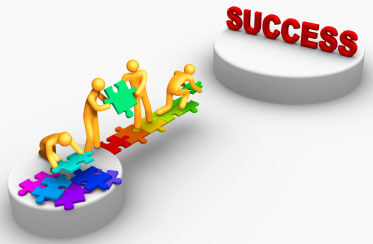 Website Performance Indicators: What to Measure
A website performance indicator is a measurable data point that helps identify your progress toward a goal for your business and website. While these indicators can vary largely based on the type of company and website you own, there are several general indicators that every site owner should monitor in order to optimize performance.
Uptime
Website outages can result in decreased productivity, damage to brand reputation, profit losses and customer dissatisfaction. Therefore, it is crucial to maximize your website's uptime. Utilizing a third party website monitoring service, such as Uptime.com, is an effective way to monitor your website 24 hours per day, 7 days a week, thereby minimizing your site's downtime.
Broken Links
Dead and broken links on your website reflect poorly on your company. Not only do they demonstrate unprofessionalism to site visitors and potential customers, but they also have a negative impact on your search engine rankings. An online monitoring service can automatically check your site and inform you of any broken links. This allows you to quickly and easily repair or replace the dead links before site visitors even notice them.
Page Load Time
A slow-loading web page results in a negative experience for the site visitor. If a visitor has to wait an extended period of time to access pages on your website, they will be likely to abandon it and visit the competition's site instead. Minimizing HTTP requests, reducing image size and avoiding redirects, are simple solutions to help optimize the speed of your website.
Whether you're running a personal blog, an ecommerce site, or a lead generation site, it is critical to your company's growth to regularly monitor the indicators listed above.  Utilizing a website monitoring service is an easy and efficient way to keep track of the uptime, broken links and page load time of your site.
Minute-by-minute Uptime checks.
Start your 14-day free trial with no credit card required at Uptime.com.