Uptime.com Blog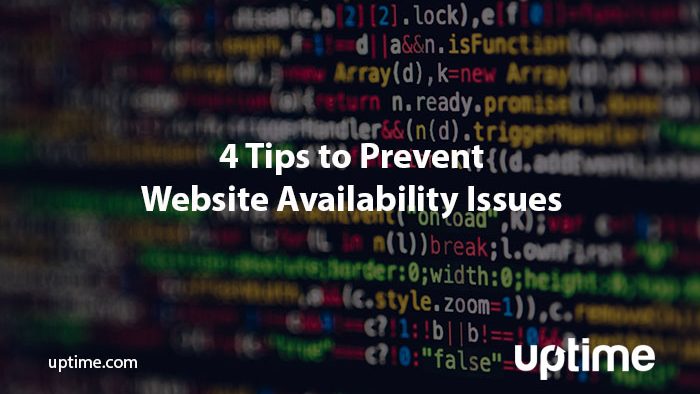 4 Tips to Prevent Website Availability Issues
Website uptime and availability are top priorities for enterprise IT teams. Depending on the purpose of your website, even a couple of seconds of downtime can cost big money. That's why website monitoring for availability issues is a critical part of any IT team's overall mission.
Downtime happens. But sometimes it can be prevented. We've put together this guide to help you get the most out of your website performance and uptime monitor.
Let's dive in, shall we?
What Website Uptime Monitoring Won't Prevent
Before we dive into how external monitoring can help you maintain web infrastructure health, let's discuss what monitoring can't do.
Uptime monitoring is critical, but there are some things that it simply cannot help you prevent, including:
Hosting issues
Third-party vendor downtime
Availability issues due to traffic surges or a DDoS attack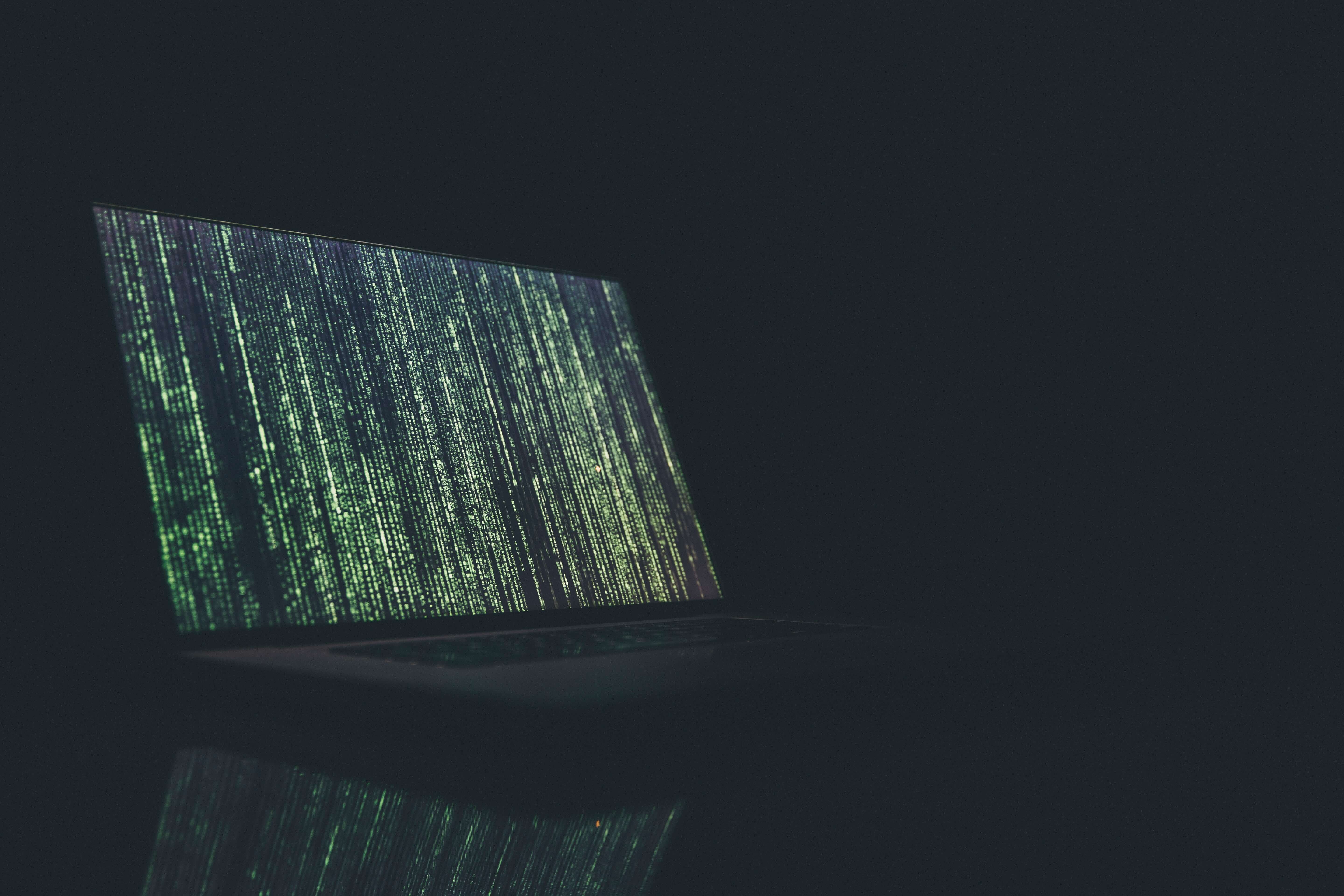 Web Hosting Issues
If your website isn't hosted by your organization, you don't have access to data outside your hosting service's provided tools.
Without an external monitoring solution, you have to rely on internal tools only. This means you have no confirmation that the uptime data and performance metrics provided by your web hosting service are correct.
However, by monitoring your site and infrastructure, prolonged or high amounts of downtime will indicate that your web hosting service is not meeting their service-level agreements (SLAs) and it may be time to find a new one.
Third-Party Vendor Downtime
If your web application or service depends on third-party integrations like APIs, you won't be able to prevent downtime here, either.
Availability Issues Due to Traffic Surges
Ecommerce companies can predict when traffic surges will occur by looking at data from the previous year. However, with the growing number of DDoS attacks, adding a load balancer will help you to prevent or mitigate the damage from these attacks.
According to IT Manager Michal Abram at ResumeLab, "Use load balance services that channel the site traffic to a secondary server in a rapid-fire fashion. This way if downtime hits you, you won't be in the splash zone."
Tips to Catch Website Performance Issues Before They Happen
Not all downtime can be prevented, but careful monitoring and appropriate alerts can indicate a problem is on the horizon.
One of the biggest issues in SRE (Site Reliability Engineering) circles today is alerting. The main problems that every organization has to work out are two-fold: when alerts are necessary and how many alerts is too many. We'll talk about alerting a little more in Tip #4 below.
Here are some tips to help you spot potential website availability issues before they take your entire site down:
1. Invest in website uptime monitoring software
Internal monitoring tools are helpful to assess the health of your services, and provide a top-level view of system health. They can help you assess whether slowness is a result of problems with your network, a coding error, disk space issues, or  some other problem.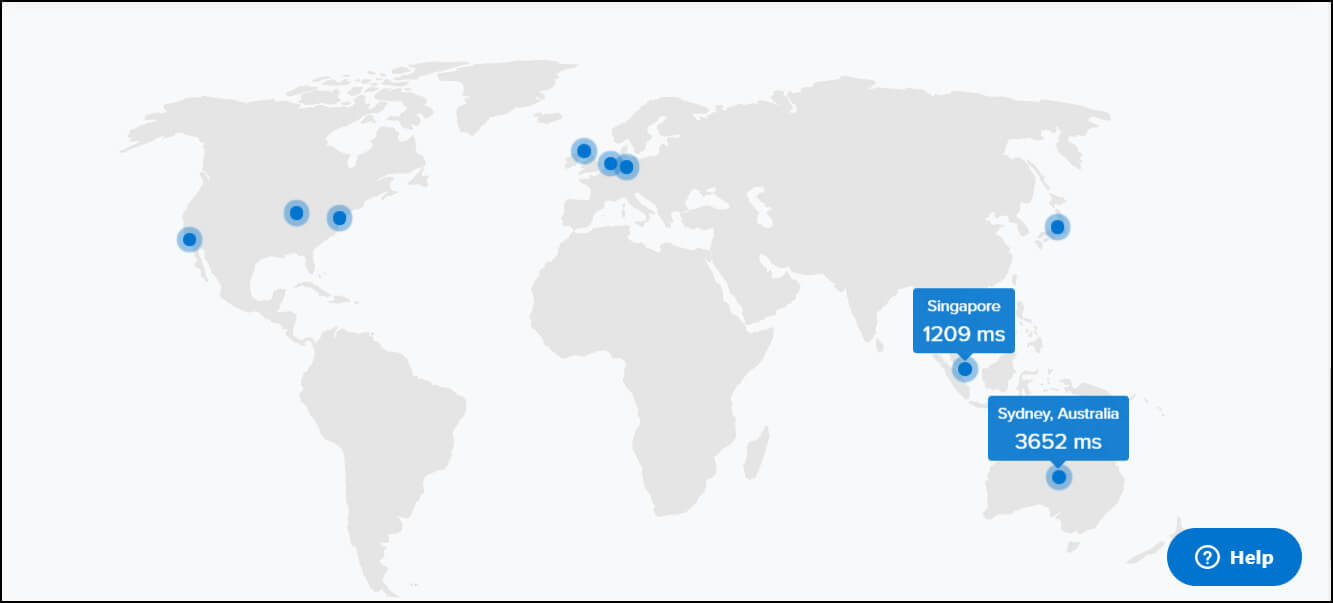 Internal monitoring tools include those offered by large hosts for free like Amazon CloudWatch and Microsoft Azure Monitor.
External monitoring continuously tests, and sometimes simulates the user experience of your website to ensure that it is available from any location you choose worldwide.
You can also test from multiple angles, including Real User Monitoring, API checks, and detect latency and connectivity issues that may not show up on internal monitoring tools.
External monitoring tools help ensure that your website users can access and use your website as they need it. When configured properly, external monitoring tools provide you immediate notification of problems.
2. Create a Downtime Recovery Plan
Before you even start monitoring, create a downtime recovery plan for your web infrastructure. While every plan is different based on an organization's individual needs and resources, here are some tips for making a downtime recovery plan that works.
Determine 1st, 2nd, 3rd level contacts for availability issues and have an escalation procedure in place.
Determine the type of alert they will respond to the fastest (SMS, phone call, email, etc)
Have an on-call rotation setup to ensure as close to 24/7 coverage as possible
Use the Notes Feature in Uptime.com checks to provide a checklist to get things up and running quickly. This is especially useful for Tier 1 contacts.
Looking for a monitoring tool with escalation and notes features? Try Uptime.com today for free, no credit card required.
3. Notify the right people with the right method
Part of your downtime recovery plan needs to include details about who, how and when to alert when there's an issue. We've talked before about why alerting is critical to your company's monitoring program.
This presentation from SRECon19 gives a very good explanation of alerting in plain english.
Most website monitoring software gives you multiple alerting methods to choose from, including email, voice call, SMS and integrations.
Emails can get missed when they're sandwiched between less important stuff. Many IT teams are too busy to constantly check their email for downtime alerts.
Core Team Lead at Logz.io Roi Rav-Hon recommends using logs and metrics to create alerts for when things exceed specific thresholds. "If you stress test each and every component and know exactly what it is capable of, you can set alerts based on these metrics. These alerts let you know if you're approaching limits and take action before it becomes catastrophic."
Depending on the person responsible for the issue, SMS, phone calls or push notifications with incident management software like PagerDuty may be a better route.
4. Escalate more difficult problems
Your website downtime recovery plan should have a detailed escalation procedure.
A critical part of that escalation procedure includes how long downtime should persist before it is sent to the next level of contacts.
By creating an escalation policy, you'll need to decide not only who to alert but how to alert them. (See Tip #4 above).
Before escalation, lower level contacts should make sure the problem isn't with a third party service provider like a web host or caching service. In these situations, the only thing your team can do is wait out the downtime and check the provider's status page for updates.
But when downtime persists for more than a few minutes and Tier 1 contacts are stumped as to how to fix it, that's when problems should go to senior-level workers and/or management.
Enterprise companies with large IT teams benefit from having multiple levels of workers to elevate problems to before alerting management. Combining escalations with a public status page gives your support team to quickly resolve tickets and keep customers informed.
Wrapping It Up
Don't wait for your customers to catch website availability issues before acting on a problem. With the right monitoring stack, you'll be able to identify problems quickly and catch issues before they happen during your post-mortems.
If you're in the market for a good external monitoring tool that provides granular insights into website availability issues, give Uptime.com a try. We're always happy to help.
Minute-by-minute Uptime checks.
Start your 14-day free trial with no credit card required at Uptime.com.
Don't forget to share this post!