Uptime.com Blog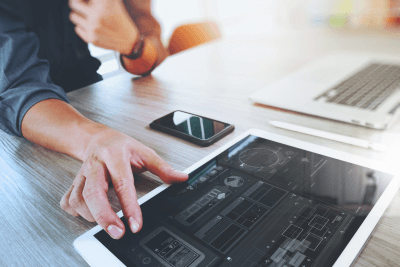 The 5 Best Ways to Optimize Mobile Site Performance
In order to remain viable in today's mobile-driven society, simply having a website is not enough – you must also offer a mobile website to your customers and site visitors. Here are some tips that you can implement in order to optimize your mobile website's performance.
Utilize Responsive Web Design
Responsive web design, or RWD, allows a webpage to detect a site visitor's screen size, and automatically adjust the page layout accordingly. This approach to web page creation gives you the flexibility to adapt your website to mobile devices without creating an entirely new site and different URL.
Reduce Image Size
Incorporating an image-free layout to your mobile site's design is an effective way to increase page loading time. However, if you are interested in using images, the images should be as small as possible in order to reduce processing time and mobile browser cache space.
Increase Mobile Site Speed
In addition to reducing image size, you can also minimize HTTP requests, minify source code, and reduce the number of redirects in order to increase the speed of your mobile site.
Optimize for Increased Conversions
There are several steps that can be taken to optimize the conversion rates on your mobile ecommerce site. These include ensuring that the shopping cart is prominently placed on the webpage, minimizing the number of steps required to complete a transaction, utilizing a short lead form, and allowing users to save and easily access their favorite items.
Routine Testing
It is imperative to routinely test your mobile site across all devices, including laptops, tablets, iPads, iPhones, Androids and other cell phones in order to ensure uniformity for all of your site visitors. Additionally, utilizing a website monitoring services, such as Uptime, is an efficient way to identify downtime and other weaknesses that your site may be experiencing. By scanning for viruses, malicious software, and other security threats, Uptime can provide detailed reports that allow you to pinpoint and correct any possible site errors.
Minute-by-minute Uptime checks.
Start your 14-day free trial with no credit card required at Uptime.com.
Don't forget to share this post!