Uptime.com Blog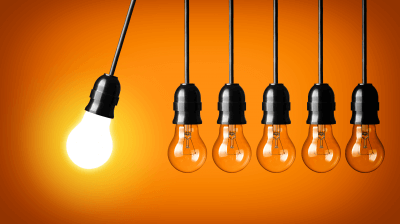 99 Percent Uptime vs. 99.99 Percent Uptime – Less Than 1% Matters
One of the basic expectations an online business owner has is that his or her site should be, well, online, or up. However, any website will eventually go down. Whether site downtime is due to scheduled maintenance, server overload, or even malware, the amount of downtime will vary from web host to web host, but the reality is that eventually, the site will go offline.
The Cost of Downtime
Even small amounts of downtime can be significant. Consider the following calculations.
A site with an uptime rate of 99.99% will experience =  < 5 minutes of downtime per month. In the wee morning hours at 2 a.m., five minutes might go unnoticed by users, but many web hosts are in different time zones than their clients, so a web host's downtime at their 2 a.m. might be the business owner's 3 p.m. or 5 p.m.
Worse is the site that attains the rate of 99.9% uptime. 99.9% makes astounding odds at Vegas, but that .1% represents 45 minutes per month of lost business. A moderate-sized site receiving 500,000 visitors receives 16,666 visitors each day, which itself equals 694 customers per hour. Forty-five minutes of downtime equals 520 lost customers. Depending on a site's traffic, .1% downtime could be critical.
Even worse is the web host that offers 99% uptime. Again, 99% uptime might sound like reliable service, but the actuality is a site that is down 1% of the time will be unavailable for business seven hours every month. Seven hours. That equates to your website calling off sick one day per month. Even for small sites of 10,000 per month, that downtime represents an annual loss of 1,166 visitors.
Uptime Monitoring Services
Because business owners are in the business of growing their sites, eventually even a .1% downtime will be significant, so it's critical to ensure web hosts perform as advertised.
The most reliable solution for identifying downtime is a site monitoring service such as Uptime.com. Uptime.com monitors websites and notifies business owners when their site goes offline. Equally important are the additional features that Uptime.com provides. That includes services such as transaction monitoring and real-time page performance reports, which offer owners a glimpse into the actual customer experience.
Knowing a website will inevitably go offline, an online business owner might not be too concerned. After all, web hosts often guarantee 99% uptime or higher. But the numbers above speak for themselves. Even 1% downtime can equal significant cost. Even if site owners are able to accept 1% downtime, customers often won't. After all, how can they trust a site if they can't even complete a transaction?
Review Uptime.com's monitoring services and protect your site against downtime and real dollars lost.
Minute-by-minute Uptime checks.
Start your 14-day free trial with no credit card required at Uptime.com.
Don't forget to share this post!