Uptime.com Blog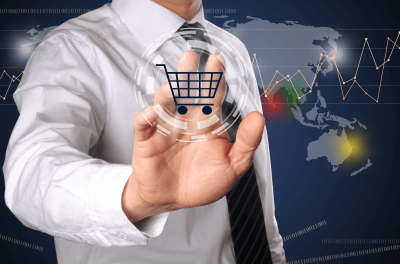 3 Things Every eCommerce Site Should Monitor
Having a website is one matter; having a successful e-commerce site is another. Whereas a personal blog or website can get by (sort of) with substandard speed, content, or security measures, minimal conditions on an e-commerce website can prove disastrous if hackers hijack the transaction process.
Equally critical though less dramatic is the fact that factors such as poor user experience and web speed can affect a business's ability to thrive. Sites with substandard speed rank lower with customers and Google. Consequently, customers either go elsewhere or never find the site.
Transaction Monitoring
During transaction monitoring, "transaction" does not merely mean a financial exchange during a purchase. More broadly, it means any interaction or exchange of information between aspects of a website. Logins, for instance, exchange information between the login form and the server, so processes like logins and registrations are considered transactions. Interactions between site apps or WordPress plugins, for instance, are also "transactions." Uptime.com offers transaction monitoring reports that relay the speed at which these events transpire. Such information allows site owners the opportunity to identify which pages or modules are performing profitably and which are creating bottlenecks.
Speed
The online world differs from the traditional physical brick-and-mortar world. In the latter, people are accustomed to waiting in line or waiting for someone on the phone to finish with a customer.
Online, customers expect instant service. This necessitates fast page loads. Supporting this online expectation are search engines such as Google, which rank fast sites higher and slow websites lower in organic search results.
Overall Web Speed
Uptime.com offers reports on overall site speed, allowing site owners a glimpse at how fast the home page loads. This speed, measured in seconds, monitors the loading speed of text and images, and it shows how fast modules and apps load.
Page Speed
Full-page monitoring provides a more detailed look at page speed, which is what a potential customer will experience during a site visit as he or she moves from page to page.
Uptime.com offers thorough front-page experience user experience because this critical information, which impacts search results, can mean the difference between thousands of visitors and none. The last thing a site owner should do is ignore site sluggishness.
How Fast Should a Website Be?
Overall, site loads < five seconds are faster than 25 percent of all existing sites. This goes for individual pages. That sounds pretty quick, but consider this: According to polls, if an e-commerce site takes five seconds to load, it annoys 47 percent of web users who expect a site to load in under two seconds. Two seconds doesn't allow much time to make a good impression. Think about it: One, two. If a website doesn't load in the amount of time it took to read the previous sentence, the site owner annoyed 47 percent of his or her potential customers.
Visit uptime.com to discover all of the features we offer to help you get your site up to speed.
Minute-by-minute Uptime checks.
Start your 14-day free trial with no credit card required at Uptime.com.