Uptime.com Blog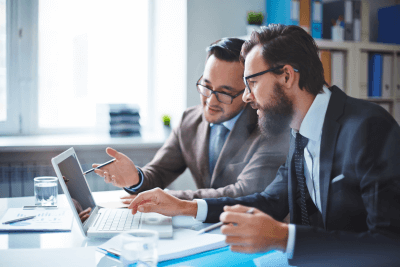 Tips for Being a Responsible Website Owner
Running a website is about meeting the needs of your consumers. Like any business, your website will develop a reputation as time goes by. Whether that reputation is positive or negative depends on how much time you're willing to invest in your website. You can improve your site's appeal by monitoring its performance, adding new content and investing in customer service. Learn how to be a responsible website owner and let your customers know how much you care.
Invest In Website Monitoring
Your main goal as a website owner is to have your website online and running smoothly as often as possible. What's the point of owning a website if it isn't available to the public? A website monitoring service helps you keep tabs on your website to make sure that everything is running as it should be. A monitoring service will alert you as soon as your website goes offline. It will also tell you how fast your website is loading for users around the world and whether or not users can access certain features. It's your responsibility to make sure that your website is performing as it should be.
Improve Your Website's Performance
Once you have a website monitoring service in place, you can stay up-to-date on your website's speed. Slow and unresponsive features will tarnish your reputation online, forcing your users to log off and spend their time elsewhere. Your website will slow down with age. The more content you add the more opportunities there are for something to go wrong. Make sure that you're doing everything you can to improve the speed of your website including resizing images before you upload them online, deleting broken or missing links, and by hosting media and videos on your own website.
Keep Things Fresh
Your audience wants and expects to see new content. Keep them coming back with continuous blog posts, new content and features. If you run an online store, be sure to update your inventory and specials on a regular basis. Take a look at your website monitoring service to see how well these new changes are working. If at first you don't succeed, try something else.
Keep your customers satisfied with a reliable, exciting website. With a quality website monitoring service at your side, you'll never be in the dark again.
Minute-by-minute Uptime checks.
Start your 14-day free trial with no credit card required at Uptime.com.