Uptime.com Blog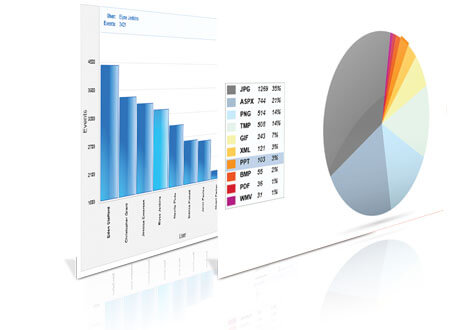 The Importance of Website Uptime Reports
Your website performance has been excellent as of late. Your website stays online for weeks at a time without a single glitch. You're to the point where you don't worry about the site going down, and you are incredibly happy with the performance.
That, however, may just be part of the story. For example, you may not know that your site takes five times longer to load for customers in the United Kingdom. If you are planning a marketing campaign around a new product launched specifically for the British market, this increased loading time may affect your future profits. So while your website may work fine now, it may not work so well in the future.
Uptime.com provides daily, weekly, or monthly email reports regarding the uptime and response time of your checks based on the package you choose. These reports include detailed information for each check down, giving you insight into your site's overall performance.
The way the Internet is constructed, websites react differently in various parts of the world. While these reactions may last for only small fractions of a second, they can sometimes be longer and may signal an issue you'll want to proactively fix.
Uptime.com tests your site from 30 locations around the world and five continents, meaning that your site gets tested everywhere your customers are likely to be. These reports provide information on the checks from each of these locations, so you may learn of site latency in a key market or in an area where you want to expand your presence. Seeing these reports may cause you to change hosts or request additional services to improve the site's performance.
Every minute of site downtime costs you money. Making an investment in reports is a way to spend a little bit of money now to avoid costly mistakes later. There is nothing worse than investing in a new venture and then watching your site crash because its backend support was not ready for the increase in traffic. That is just one example of many potential problems that are out there. The more you know about your site's performance, the better you will be in the long run.
Minute-by-minute Uptime checks.
Start your 14-day free trial with no credit card required at Uptime.com.