Uptime.com Blog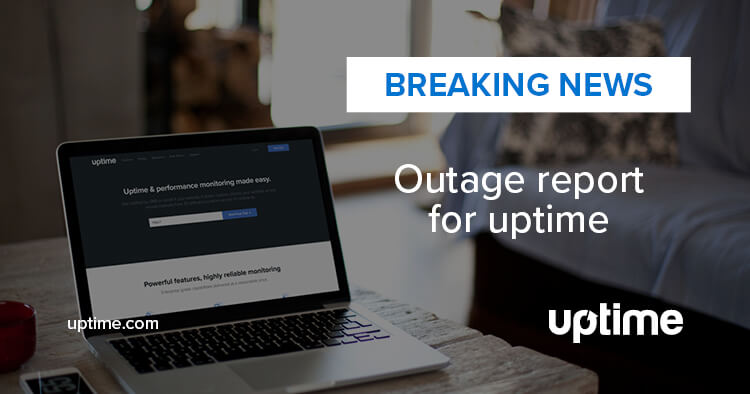 September 19 Outage Report: Uptime.com
This past month was an interesting one in terms of website outages. The usual suspects included social media sites and FB Messenger.
Over the past year we've seen an upward trend in Google-related site, app and service outages. While intermittent outages are common for mega-corporations like Google and Apple, it's unusual to see Google Search go down.
Here's the highlights of September 2019 website and app downtime, including some original research from Uptime.com.
The Downside of Connected Cars
Exciting developments in the automotive industry are changing the way we drive and access our vehicles.
However, on 9/2, many Tesla owners were furious that they couldn't unlock their vehicles because of an outage that affected the Tesla app and some of their services. Though Teslas have alternative ways to unlock vehicles using a key fob or card, owners that didn't have those items with them had to wait for hours to get in their cars.
https://twitter.com/melissachanhk/status/1168674782864297985
Social Media Woes
On 9/8, a massive DDOS attack took down Wikipedia. The attack consisted of two phases, knocking out smaller regions in Europe, and concluded with a worldwide outage. A group on Twitter claimed responsibility.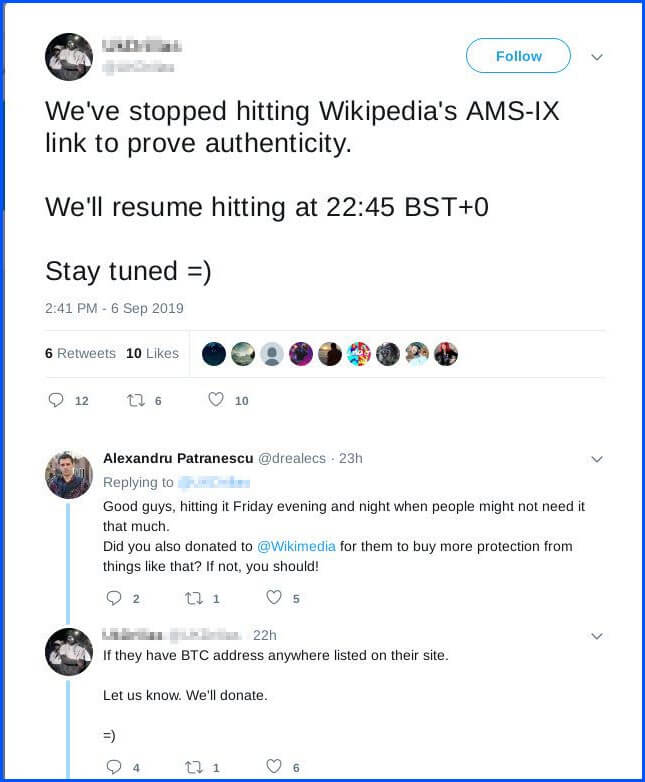 Tech people across the world came together to instruct Wikipedia users on how to access the site until service was restored.
Our servers caught some downtime anomalies in Europe and the United States.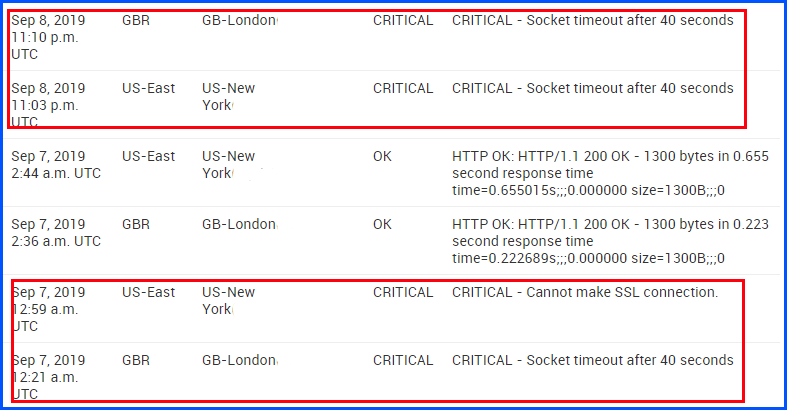 In response to the attack, craigslist founder Craig Newmark has pledged to donate over $2M to the Wikimedia Foundation to help the site be better protected against future attacks.
In the ongoing saga of social media outages, both Instagram and Messenger were down several times this month. Facebook also suffered a partial outage.
Instagram was down on 9/10 and 9/27. The IG outage at the end of the month also coincided with the Facebook outage in the UK.
Messenger seems to have fared better, with only one outage on 9/12.
Another social media site with frequent outages, Reddit, went down on 9/18 and 9/27. Our servers detected downtime on the 18th in both Europe and New York.

Our Reddit public profile page received 186 problem reports from users as well.
Attacks on School Systems Continue
Educational systems including public schools and universities around the world seem to be a frequent target for cyberattacks. Though it's unclear if these are staged by criminals or student hackers, these attacks infect entire servers and wreck havoc for IT teams.
The latest victim was the Northshore School District in Seattle, WA on 9/20. The school district serves approximately 23,000 students and has over 2,000 employees. According to the school district, no personal data was stolen or compromised during the attack.
Be better prepared for DDoS and other forms of cyberattacks. Try out Uptime.com for 21 days, no credit card required.
What's Going on at Google?
While intermittent and mostly unnoticed outages are frequent at large companies like Google, the star of streaming services went down hard on 9/24. The Daily Star reported YouTube was completely unavailable, with users receiving 500 errors on both the website and app.
In other Google news, a rare Google Search outage on 9/17 sent users running to Bing or DuckDuckGo to find the information they need. Is Google Search too big to fail?
https://twitter.com/nicksodyssey/status/1173764498903064576
Anyone who uses Google Maps to navigate was out of luck on 9/27. The app and website were completely down, and users received a 500 error message. This could be due to recent updates to the app, but it seems to be similar to the YouTube outage.
Tech Service Outages
All seemed to be quiet for the most part on the technical services front. On 9/19, Australian ISP TPG had an outage for email users. This seems to be an ongoing problem for TPG, and it was unclear how long the outage lasted.
In the wild world of web hosting, web hosting megacorporation GoDaddy was hit by an outage in the US on 9/27. Frantic users rushed to Twitter, but were unable to get the answers they needed about their websites.
Other Outage Coverage
For more information on major outages, check out our monthly outage reports and coverage on major events when they happen:
Minute-by-minute Uptime checks.
Start your 14-day free trial with no credit card required at Uptime.com.
Don't forget to share this post!