Uptime.com Blog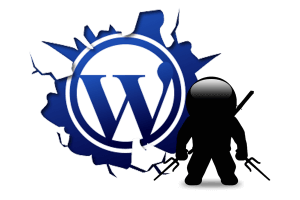 Does WordPress Security Affect Website Uptime?
WordPress is one of the most commonly used content management systems available and for good reason. It's easy to setup, easy to use, and aims at always being incredibly customer-friendly.
With an open source design, upgrades are constantly made to the platform. It's no surprise many small businesses use WordPress to start up their website efforts as it provides an easy way for non-technical people to create a professional looking web presence.
The main issue, though, is security.
Since so many companies use WordPress, the platform is a target for the hacking community. If your website collects personal or financial information, hackers may look to break into it. Hackers may also want to break into your site to plant malicious code for others to download that provides them an entryway into your system.
Why This is Important
If a hacker uses your site to place malicious code it could bring your web traffic to a halt. Google constantly updates what is called the Google Security Index, which is a listing of all the sites that are potentially harmful to users. It gives people going to those various sites a warning saying the site may be unsafe and steers them away from logging on to the page.
For businesses this can cause huge problems, especially if they are unaware of the root problem. Hackers can manipulate this system and your website could end up being on this Google list without you knowing.
While you are remediating that problem, your site is losing a large percentage of visitors. That why Uptime.com monitors both the Google Security Index and the Yandex Security Index (Yandex is the Russian form of Google) to see if your site pops up on one of these lists.
There is a good chance that many people might be on either index and not know it. By learning immediately if your company's website is listed you can look to remediate the problem. Sometimes it is as simple as cleaning up a mistake. For others, it's hiring a third party vendor to look into your code and find the problem.
WordPress is a terrific tool, but like most things on the web it comes with its fair share of risks. While you should continue to use WordPress if you already do so, just be cognizant of the security challenges that may arise.
Minute-by-minute Uptime checks.
Start your 14-day free trial with no credit card required at Uptime.com.