Uptime.com Blog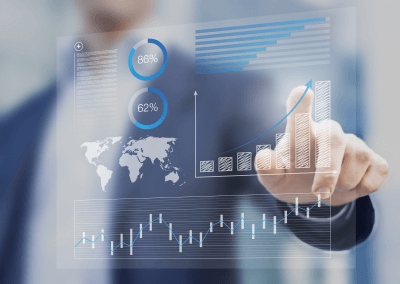 How to Read an Uptime.com Dashboard
Uptime.com makes monitoring your website incredibly easy. Through instant alerts via text, SMS and email, among many others, Uptime.com goes to great lengths to make sure you know the second your website goes down.
However, for those customers who want more information, they can look at their custom dashboard where they can find different information on their own site's performance, and use those metrics to make changes to increase performance.
A Look at the Dashboard
The site first lets you know how many checks Uptime.com is doing. The dashboard shows both checks that the site is running, and checks that have shown the site is down. You can dig deeper to see the details of each of these checks, or you can simply look to review the most recent results.
Uptime.com also does the same for servers. Uptime.com sends checks to your servers to make sure your site has all its computing power available. If a server is down, you know that it needs to be replaced or you will be unable to handle surges in traffic. This is a great tool for seeing future problems before they occur.
The dashboard also includes recent incidents on your site. You can get a broader view of when the site goes down and draw conclusions based on that data, such as if the site tends to crash about the same time each week or month. That can be important for future planning.
The Uptime.com dashboard also includes a place you can do a quick site check on your own. You can do your own site or you can look at a competitor's. This provides users with a little more power and can be a great tool to use if the site goes down for one user and they immediately want to check if it's still working for others.
Minute-by-minute Uptime checks.
Start your 14-day free trial with no credit card required at Uptime.com.