Uptime.com Blog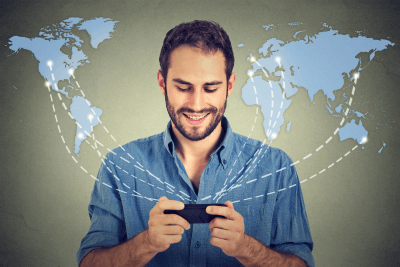 How to Talk to Customers When Your Website Goes Down
Your website went down. Now what?
That's a question many site owners ask. The first response is usually to think about how to fix it: call the web hosting provider, inform the company's information technology team, and do anything else that will get the site back online as soon as possible. What everyone tends to forget about are the people who are trying to get on the site in the meantime.
Reach Out
Your most immediate thought when your website goes down is to get it fixed before anyone notices, but that's not reality. No matter how much or how little traffic your site gets, someone that notice that it's down. If it goes down in the middle of the night, fewer people will notice than if it happens at two in the afternoon, but you should still make an effort to inform people. You'll want to notify customers.
Social media is the best tool. It can be as simple as a tweet or a Facebook message, but get a message out letting people know that the site is down. Telling them when it will be back up and providing them with different contact options goes a long way. It comes down to simple customer service. Customers can forgive a website outage if they have information.
Don't Hide
Trying to sneak an outage past users is the worst idea. Confused customers only become angry and may seek other options, often going to one of your competitors. Just think about the times when you've tried to access a site or get answers from a business, but were unable to do so.
Businesses need a strong social media strategy for times when a site goes down. Let customers know about the problem, respond to specific tweets and mentions to let people know they're heard, and assure people that it's only a momentary problem. If you keep your customers informed, they're more likely to come back.
Minute-by-minute Uptime checks.
Start your 14-day free trial with no credit card required at Uptime.com.