Uptime.com Blog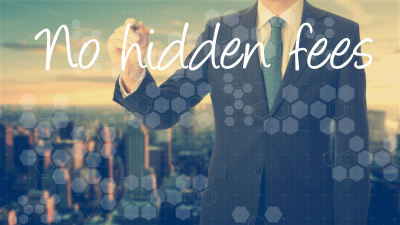 How to Avoid Hidden Charges From Hosting Providers
Web-hosting providers can take a lot of the complexity out of owning and operating a website, but businesses should make sure there are no hidden fees before signing on the dotted line. Although not all web hosting providers try to sneak in unnecessary fees, a number do and will take advantage of a naïve company. Here are a few hidden fees some providers may try to charge that can usually be avoided if you shop around.
Setup Fees
Many hosting companies use automated systems to set up accounts with minimum disruptions, while some input them manually. Although a manual input requires some employee time, the best providers give you this service as a courtesy. Avoid any provider that tries to make you pay a setup fee, which is usually money for little — or even no — actual work.
Unwanted Software
Just as new computers often come with software you didn't ask for, some web-hosting companies will try to sell you software you don't want or need. It's a marketing tactic for them to make money.
Checking Uptime Scores
Some web-hosting providers charge to check your website's performance metrics. Uptime.com provide is service for free, or it will give you advanced services beyond what other providers can offer for a small cost. Uptime.com provides far more features and data to monitor your website than what most web-hosting providers supply.
Cancellation Fees
Some companies charge cancellation fees if you have to end your service. Like other service fees, these are unnecessary and just a simple way for them to add revenue. Read the fine print of your contract before signing to see if you'll be susceptible to these kinds of fees. If so, ask that they be removed or at least reduced, or look for another provider. Take the time to find a provider that will treat you right without hidden fees.
Minute-by-minute Uptime checks.
Start your 14-day free trial with no credit card required at Uptime.com.
Don't forget to share this post!