Uptime.com Blog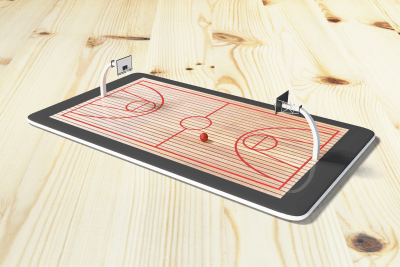 The NCAA Tournament is a Server Uptime Nightmare
The beginning of the National Collegiate Athletic Association (NCAA) men's basketball tournament is one of the most exciting days in sports, but also one of the most challenging for website operators, at least those that are interested in things like website uptime.
Most of the year, the website for the NCAA sees a modest amount of traffic. College sports fans visit the site occasionally to see things like news, results, schedules and information that is available in a wide variety of places across the internet.
And then, for a few days, NCAA.com gets a massive amount of traffic. The website allows fans to stream every game of the NCAA tournament, a perfect tool for sports fans tied to their desks all day.
What that means, though, is that the web operators behind NCAA.com need to be ready. With a large spike in traffic, the site faces a real chance of crashing under the weight of all the traffic, especially considering users are streaming high-quality video.
Being Ready
The NCAA is lucky in one regard: as the organizers of the tournament, they know exactly when these spikes will come. It allows them to have redundancies in place, making sure they have the computing power ready to handle the surge in demand.
Still, it's hard to anticipate how much they'll need. It's not an easy thing to compute and the organization must balance purchasing too many computing resources and risk losing money, to not having enough and watching their sites crash.
Overall, the NCAA has handled the potential traffic surge nightmare in stride. Getting additional web traffic is always a plus, but organizations need to make sure they can handle it. There is nothing worse than having a big event, only to see your site crash as a result. Uptime.com can help you test your site's ability to stay online and make sure you're ready for that big event.
Minute-by-minute Uptime checks.
Start your 14-day free trial with no credit card required at Uptime.com.
Don't forget to share this post!