Uptime.com Blog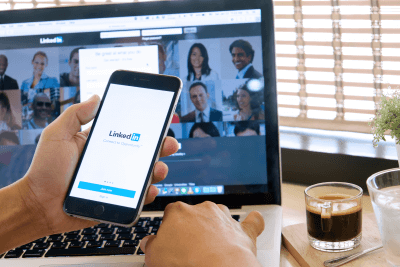 LinkedIn is the Most Underutilized Traffic Driver
Business professionals have long used LinkedIn as a business-networking tool. The platform allows people to create a profile based around their work experience. Users can then connect with other professionals, either those they've worked with or would one day like to work with.
LinkedIn recently received major attention when Microsoft announced it was buying the company for more than $28 billion. It can only be assumed that Microsoft will further integrate its products with the platform going forward, further adding to the platform's value.
Even before the Microsoft pairing, LinkedIn was a great resource for website owners, although one that was underutilized. Companies have always used Twitter and Facebook to drive traffic, but LinkedIn can have a similar level of success and, in many ways, be more direct than the other two platforms.
Tips for LinkedIn
LinkedIn has more than 106 million active users. Since the site is used primarily for business, it tends to have members that are more career and work focused than other platforms.
LinkedIn has its real value in groups. With different groups based on certain topic areas, website owners can share content from their site in different groups they become members of. That provides a lot of value as those LinkedIn users, if picked properly, provide a more focused group of potential customers.
Outside of the groups, users can post messages on their own feed. That can be links to new products and services, along with posts from a company blog or news announcements. There are lots of opportunities. People look at Twitter and Facebook and see the large amount of users and see that as a great opportunity. It is, but even though LinkedIn is smaller, it provides a more focused user base that can result in a nice web traffic boost.
Minute-by-minute Uptime checks.
Start your 14-day free trial with no credit card required at Uptime.com.