Uptime.com Blog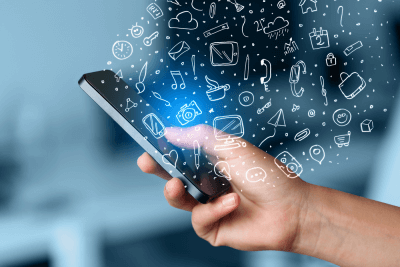 Get Creative With Uptime.com Apps
Uptime.com generates a lot of data about website performance. Although that data can help businesses directly, there are greater lessons to be learned from the information as well.
Uptime.com works with developers or people interested in developing apps with Uptime.com's data. Uptime.com has a page where users can suggest ideas for apps, such as creating a plugin for a WordPress site or developing an extension that integrates with Joomla's content management system. Uptime.com also has a number of ongoing projects that developers can take part in if they are so inclined. They end goal is to create new products and services that can help other Uptime.com members keep their websites running at peak efficiency and avoid costly downtime.
Think Outside the Box
By providing data, Uptime.com helps developers create new tools that assist the larger community. Just as necessity is the mother of invention, the same goes for creating online apps. Website users can suggest problems they have with their sites and Uptime.com. A user might create an app that specifically monitors website uptime during a particular campaign. By providing tight parameters, the site's owner could look at his last several campaigns to see how the website performed. Increased traffic may have caused the site to slow down, highlighting a need for additional bandwidth.
Creating apps comes down to the needs of those who use them. Uptime.com wants to help the developer community as much as possible, working on platforms that are widely used by Uptime.com users. It wants developers to build apps for places like Drupal and WordPress that are commonly used, or for the Magneto ecommerce platform. If you have an idea, take it to Uptime.com, and if you're interested in working, please let them know.
Minute-by-minute Uptime checks.
Start your 14-day free trial with no credit card required at Uptime.com.