Uptime.com Blog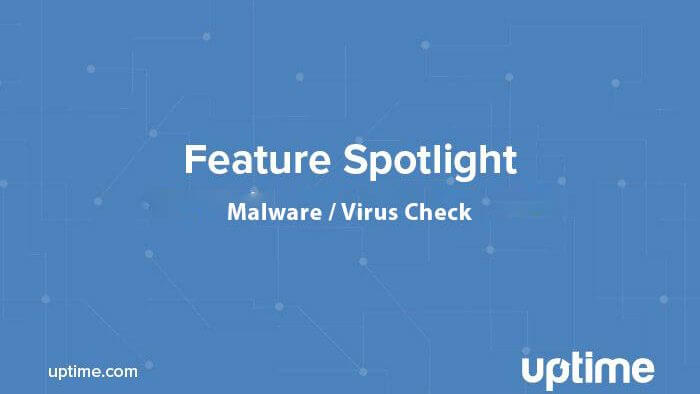 Feature Spotlight: Malware / Virus Checks
Malware / Virus checks from Uptime.com checks your site against two major malware databases. Malware is any type of unwanted or malicious code. Malware includes viruses, which are malware designed to replicate and spread, as well as spyware, adware, trojans and more. A Malware / Virus check uses the Google Safe Browsing List and the Yandex Safe Browsing List to determine if your site has malware.
Creating a Malware / Virus Check
Want to know if your website has malware? Use Uptime.com to set up a check! Here's how:
Login to your Uptime.com account.
Click Monitoring.
Click Checks from the left navigation menu.
Click the Add New button.
When the pop-up box appears, name your check, choose Malware / Virus from the Check Type dropdown box, and type in your domain to check.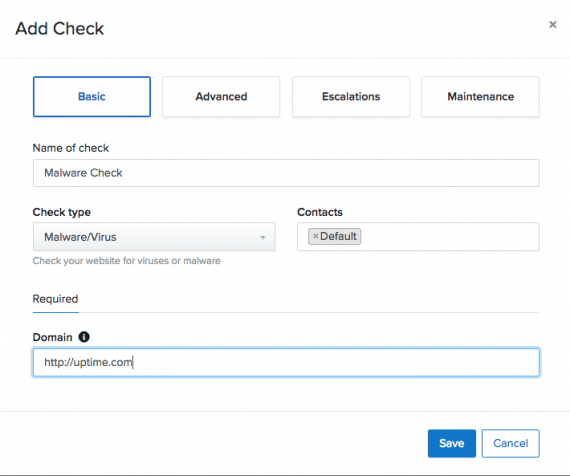 Why Should You Set Up a Malware / Virus Check?
If your site falls victim to malware from hackers it won't be long before Google blacklists your site and visitors will see a malware warning message rather than your homepage. When your site shows up in the Google search results, it will even appear with the message "This site may harm your computer". This reduces your website traffic and damages your site's reputation.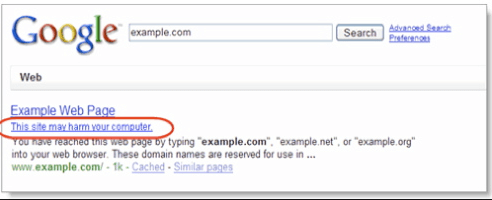 This check helps you determine if your domain has been attacked, so you can take action to remove the damaging code or virus before it causes permanent damage to your website.
Final Thoughts
Don't wait until your traffic slows to a crawl before taking action. Be proactive about keeping your website secure with a Malware/Virus check. Take a look at our Malware / Virus support article for further information on how to set up Malware / Virus checks to minimize the damage caused by malicious hackers.
Minute-by-minute Uptime checks.
Start your 14-day free trial with no credit card required at Uptime.com.
Don't forget to share this post!