Uptime.com Blog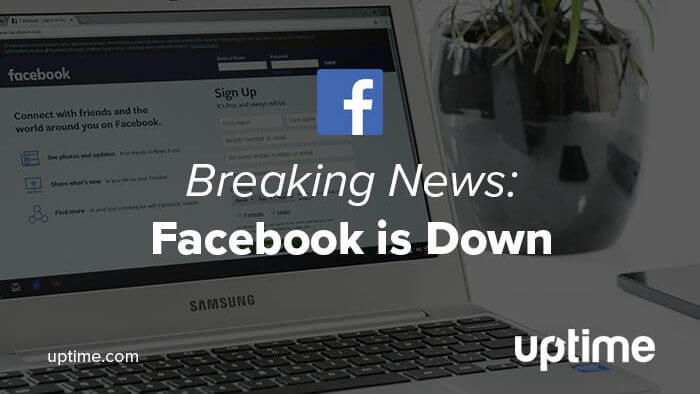 Happy Monday: Facebook Is Down (Again)
Facebook users were most likely just pouring their morning coffee when they found the site inaccessible due to a major outage. These users had to use other means to find out what was on their friend's minds while they slept.
While the outage seemed to be concentrated on the East Coast of the US and parts of South America, reports of problems in the UK came in as well. The length of the outage has not been disclosed, but reports started coming in early Monday morning EST.
We've been receiving requests all morning: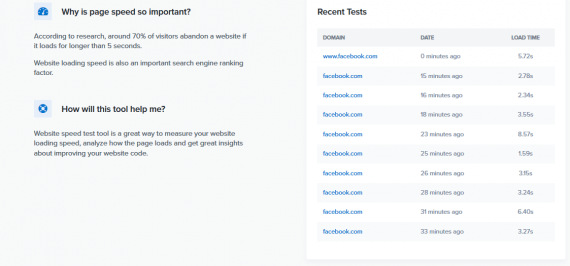 What Happened
The social media network greeted some with an error message that "something went wrong," and referred them to the Help Center. Clicking on the Help Center link led to the same error message. A Tweetstorm Ensues
Since people often check Facebook as much as their email, the fact that it was down completely sent users to Twitter to vent their frustration.
#FacebookDown
Literally only here because I can't log in to #Facebook pic.twitter.com/OELp2NHhEz

— Sarah Beesley (@sarahbeesley) November 12, 2018
Others speculated about a world without Facebook…
If @facebook went down for good! That would be an amazing thing for humanity.   No more seeing people argue with each other over things they can't control. #facebookdown #facebook #whocares

— Dan Apgar (@wxgeekdan) November 12, 2018
And still others remarked about how productive people would be without access to the network.
And just like that… the most productive day in all of human history began. #facebookoutage

— Blade A. Dilldine (@bladedilldine) November 12, 2018
What Now?
As of 2:00PM EST, Facebook appears to be working normally and all is right with the world. While an outage this large is uncommon for the world's largest social media network, it goes to show that no site is immune to outages.
By continually monitoring your domain with a tool like Uptime.com, you'll be informed of outages as they happen and be able to respond quickly.
Other Outage Coverage
For more information on major outages, check out our monthly outage reports and coverage on major events when they happen:
Minute-by-minute Uptime checks.
Start your 14-day free trial with no credit card required at Uptime.com.