Uptime.com Blog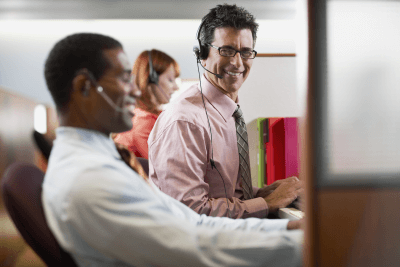 Why Customer Service Matters for Website Monitoring Tools
Finding a quality website monitoring service is all about trust. Your website represents a sizeable investment, one that needs constant care and attention. If something goes wrong with your website, your monitoring service is your best line of defense against downtime. You need to make sure that your monitoring service is up to the challenge with a quality customer support team that will be there to answer your questions along the way.
Support When You Need It Most
As a customer, you need to be able to reach your website monitoring service if and when something goes wrong. A good company will make themselves available to their customers to make sure that their needs are being met as consumers. Every monitoring service should have some form of customer support. Take a look at your company's support system. Do they have a telephone number, an email address or instant messaging? When something goes haywire with your monitoring service in the middle on the night, someone should be available to help you.
Testing the Waters
If you've just signed up for website monitoring, don't be afraid to test the company's customer support team. Call the support hotline and see whether or not someone is available to help you. You can also try contacting them during off hours with a question or a comment. You might have difficulty understanding your uptime reports or there may be an issue with your interface. It's important to test your website monitoring service before a real emergency takes place. It pays to be prepared.
A Lasting Partnership
Ideally, you should think of your website monitoring service as an ally, a partner you can trust when the going gets tough. Running a website is a full-time job. You don't have time to stress over whether or not your monitoring service is doing its job. You can build a lasting partnership with your monitoring service by choosing a company that works for you.
Uptime will always be there for you when something goes wrong with your website. Contact us today to learn more about our website monitoring services.
Minute-by-minute Uptime checks.
Start your 14-day free trial with no credit card required at Uptime.com.
Don't forget to share this post!