Uptime.com Blog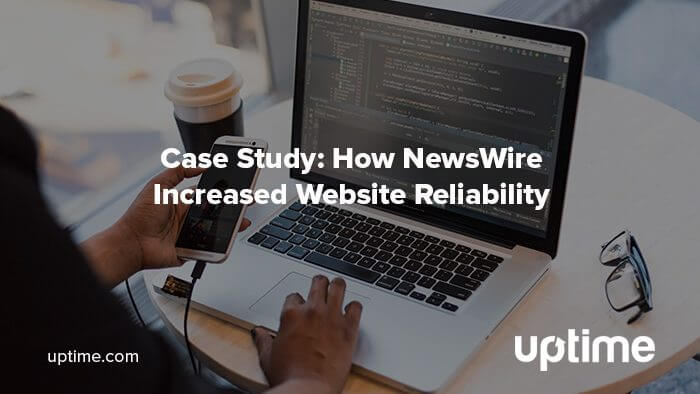 Case Study: Newswire Increases Website Reliability With Uptime.com
Newswire is a PR and marketing cloud company that helps businesses gain exposure through
distributing news and announcements to major media outlets. Their distribution network
includes premium news outlets, over 1.6 million journalist contacts, and a cloud-based
influencer platform that provides access to social media influencers.
Newswire's Growing Network Needed a Comprehensive Solution
As Newswire's capabilities increased, their web infrastructure scaled faster than their existing monitoring systems could handle. Those gaps in web monitoring required IT to find other solutions to ensure servers were always available.
Newswire Switched to Uptime.com
Newswire turned to Uptime.com to provide web monitoring for their growing network. With an adequate amount of coverage, they were able to monitor their entire infrastructure.
Download the Case Study to Get the Full Story
Newswire is thrilled they can monitor their entire network without having to piece together solutions to make up for inadequate coverage.
Download the full case study to learn:
Which checks Newswire uses to monitor their network
Why availability is so important to their business
Their experience with the setup process
Results from using Uptime.com
If you'd like to learn more about Uptime.com in action, download the case study to see how one customer found web monitoring that can grow with their business.
Minute-by-minute Uptime checks.
Start your 14-day free trial with no credit card required at Uptime.com.