Uptime.com Blog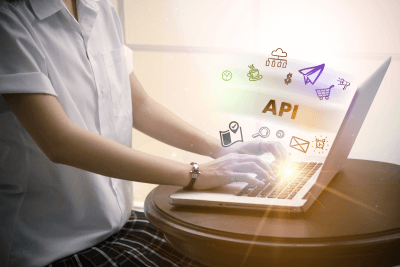 An Overview of API Access
One of the hidden benefits of Uptime.com is the access to application programming interfaces, better known as APIs, for developers. APIs are a set of routines, protocols and tools for building software applications, specifically how the software components should interact when programming how people view the data.
Uptime.com can improve the applications and programs its customers use by providing developers with these APIs. It can also show companies how Uptime.com operates its systems and how they can create their own alerts to better serve their needs.
The Long-Range Benefit
Uptime.com can greatly help business customers help themselves by providing these APIs. Large enterprises may have very specific needs that no system can meet. Their in-house developers or a third-party can create applications that work seamlessly with their internal systems with API access.
Creating these systems can help reduce costly downtime for Fortune 500 companies and large government agencies with thousands of different web pages. It can be a challenge to keep even one website up — now try multiplying that task by many different sites. It's a large challenge even for large organizations with robust IT systems.
Here's How It Works
Organizations can view these APIs before purchasing a plan so they can gauge what to expect in the inputs and outputs of a particular implementation. They can also submit data from web forms they expect to use. They can analyze the feasibility of a custom job to see if it's right for a large-scale purchase. Uptime.com provides permanent access to the APIs after purchase, which can allow organizations to create the custom applications they want to use the service.
Companies can then share what they've learned with business partners to help them improve their website as well. Providing access to APIs is a valuable tool for Uptime.com that enhances its value to customers, especially enterprise-class companies.
Minute-by-minute Uptime checks.
Start your 14-day free trial with no credit card required at Uptime.com.