Uptime.com Blog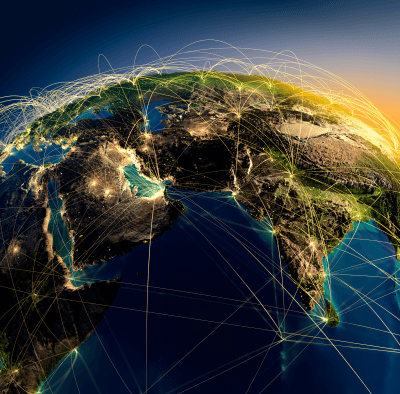 Online Traffic by Continent: Asia is #1
Sometimes, for business owners it's easy to get caught up in your own area, whether that is the city you live in, or even these United States. The reality is that Internet users are everywhere and if your business is going to grow it needs to reach a global audience.
So where exactly are all these Internet users located? As expected, the numbers match population trends, but seeing the numbers can sometimes bring some extra weight to the idea of serving a global audience.
Online Traffic Statistics
The website Internet World Stats released it's latest estimates in March of 2020, and believes that approximately 4.5 billion people around the world use the Internet. Asia stands as the largest continent when it comes to total use at more than 1.6 billion Internet users, making up approximately 50.3 percent of all users.
Europe was the second largest with 15.9 percent of total users at more than 727 million. Africa, Latin America and North America all came in next, each with between 348 million and 526 million Internet users.
Those numbers underscore an important fact: that potential customers are everywhere. That's the main reason why Uptime.com tests the availability of your website not only in the United States, but from 30 countries across five continents.
Digging Deeper into Online Traffic by Continent
A few things to also note from the Internet World Stats report: North America features the largest percentage of Internet penetration, with nearly 95 percent of all residents active users of the Internet. Europe, Latin America, the Middle East, and Australia also have high penetration rates, at or over 70 percent.
The largest growing areas are Africa and the Middle East.
While approximately only 58 percent of the world's citizens use the Internet, that number continues to grow and it's not only in the United States. If you are a business owner, there are customers all over the world and the best way to reach them will be through your website. For this reason, you need to make sure it works everywhere or you could lose out on much potential revenue.
Minute-by-minute Uptime checks.
Start your 14-day free trial with no credit card required at Uptime.com.
Don't forget to share this post!